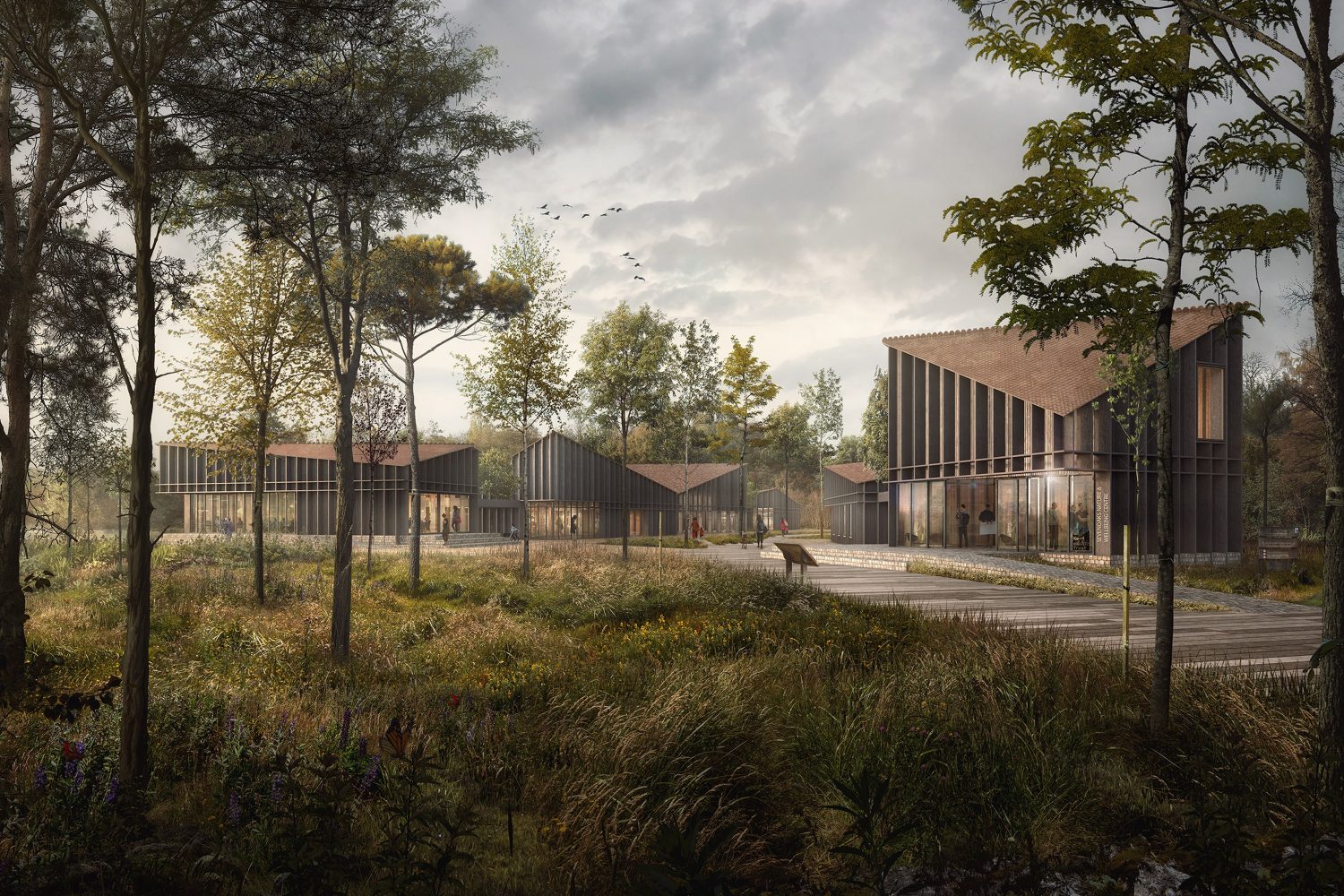 Sevenoaks Visitor Centre is a collection of timber pavilions within the former gravel quarry of the Sevenoaks Wildlife Reserve in Kent. Our approach to the project was inspired by the hides found on the site and the existing landscape: simple timber buildings which mediate between people and nature; offering calm and intimate views out whilst respecting the reserve wildlife beyond. We separated the elements of the brief into a series of linked hide buildings which nestled into the landscape, informally arranged around a central natural 'street'.
The hides are designed in timber frame construction and faced with burnt cedar boards, a technique, known as 'Shou Sugi Ban', traditionally used in Japan to naturally preserve timber. The buildings minimise their environmental footprint by being controlled separately to reduce their energy load, they are opened and closed with large sliding and folding walls to ventilate in summer and insulate in winter: naturally breathing without mechanical aid.
The pavilions are arranged to achieve the best views to the west lake. Each building has an exterior frame of timber fins with the glazed elements sitting within - a colonnade which helps to camouflage the buildings when viewed from afar, and protect and invite in the reserve nature and acting as an environmental buffer to the inside.
Linking the buildings are open canopy structures which perform a similar role, with trees and softscape within their timber frames. The regenerated landscape will permeate throughout the buildings, feeling as if they have always been there, and the reserve has naturally grown around them.
| | |
| --- | --- |
| Client | Wildlife Trust |
| Year | 2017 |
| Project Value | £5m |
| Sector | Culture |
| Service | Urban Design / Landscape Architecture |
| Collaborators | Max Fordham |