Public bathrooms are often overlooked, perceived as neglected and marginal pieces of city infrastructure. Public Changing is a project in which they are celebrated as social spaces accessible to anyone, designed as spaces for encounter, storytelling and imagination.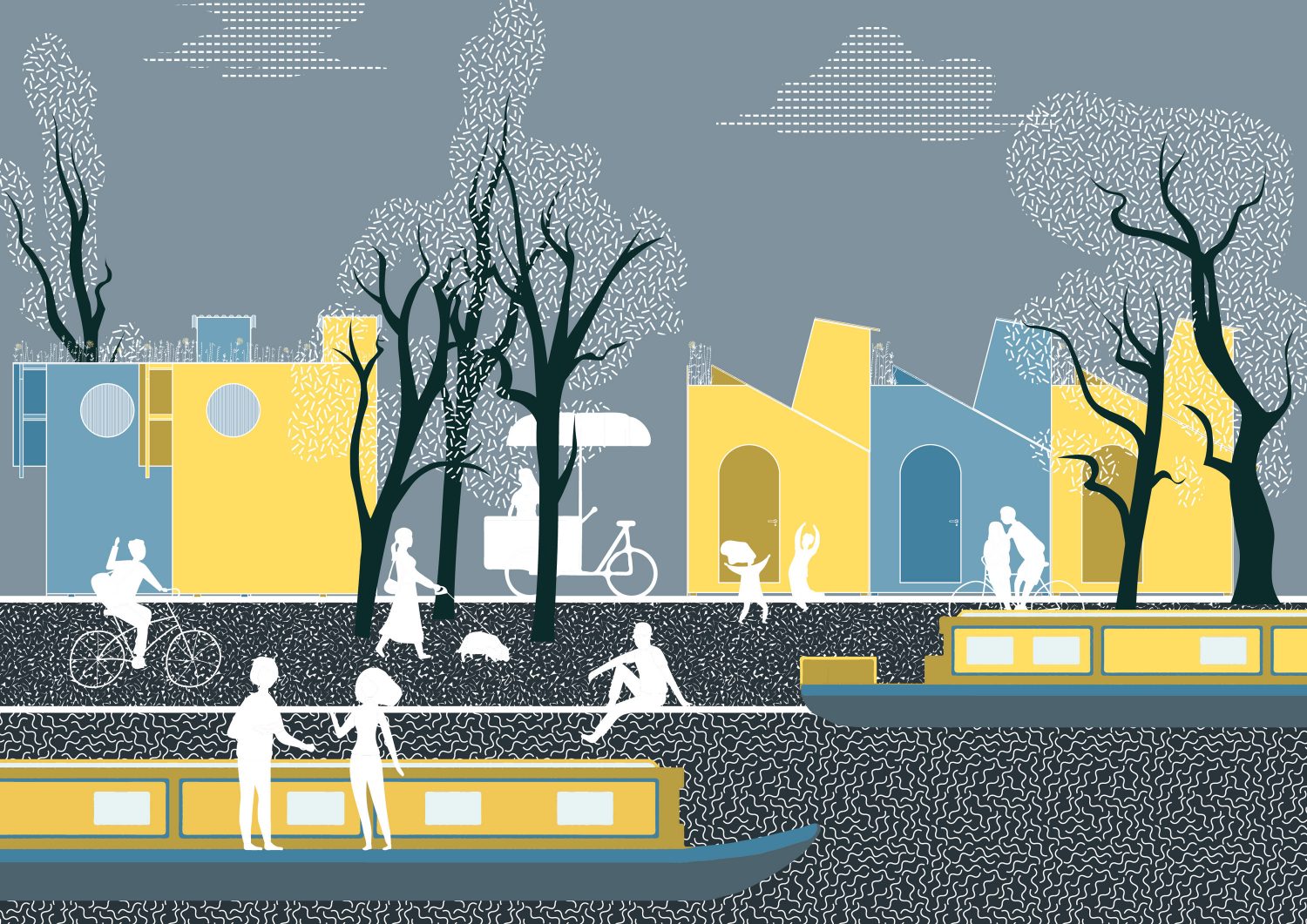 Designed as a hybrid modular structure using locally sourced materials, Public Changing is a colourful and functional folly, providing public toilets, showers, changing rooms and lockers. In order to improve the stereotypical image of the public bathrooms as dirty and dark, the structure features a wildflower green roof, a tall chimney with a skylight, as well as two arched windows above the interior bench which allow light in to create a luminous space; while the interior will feature the natural colour of the plywood, the exterior will be painted in bright colours.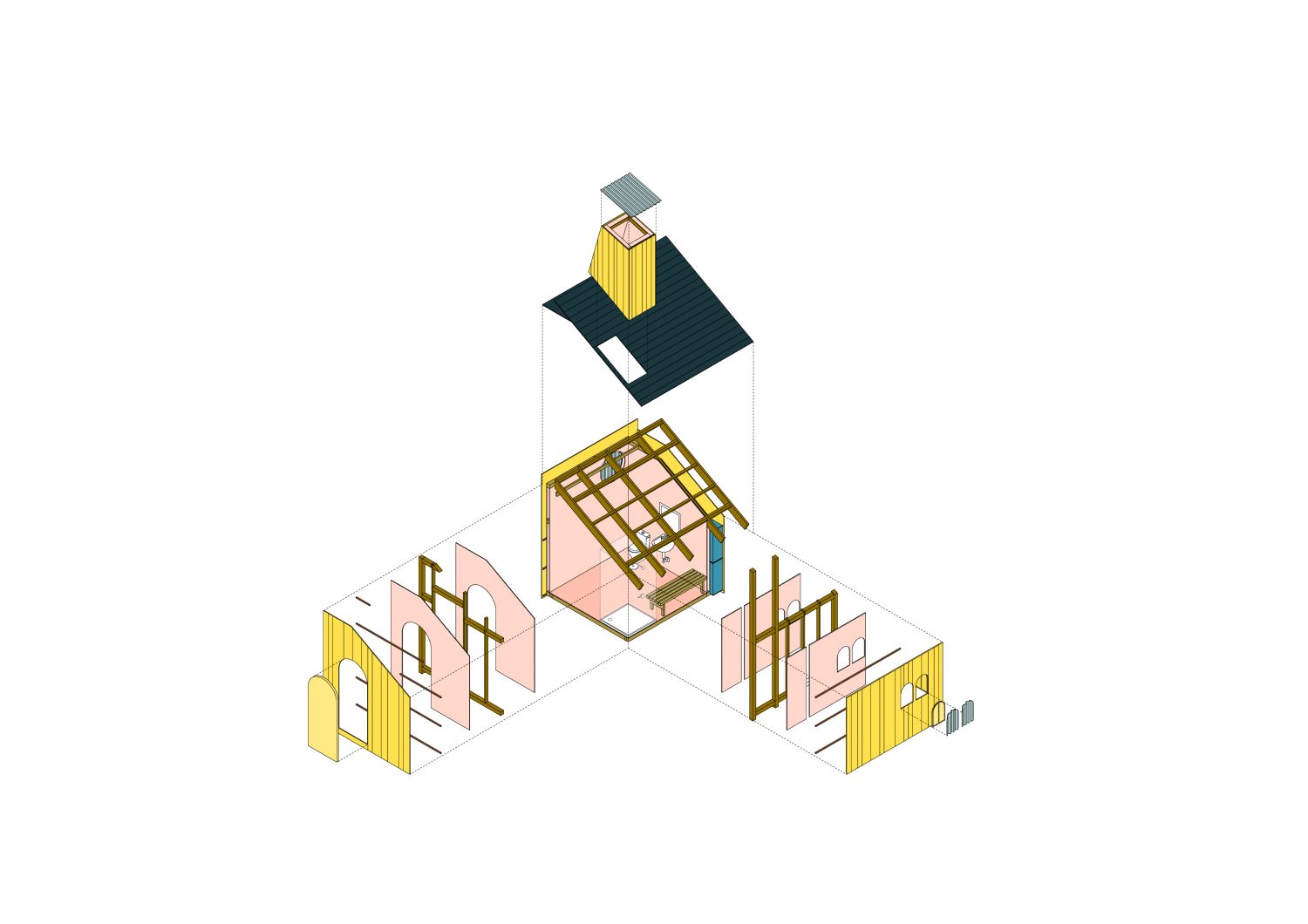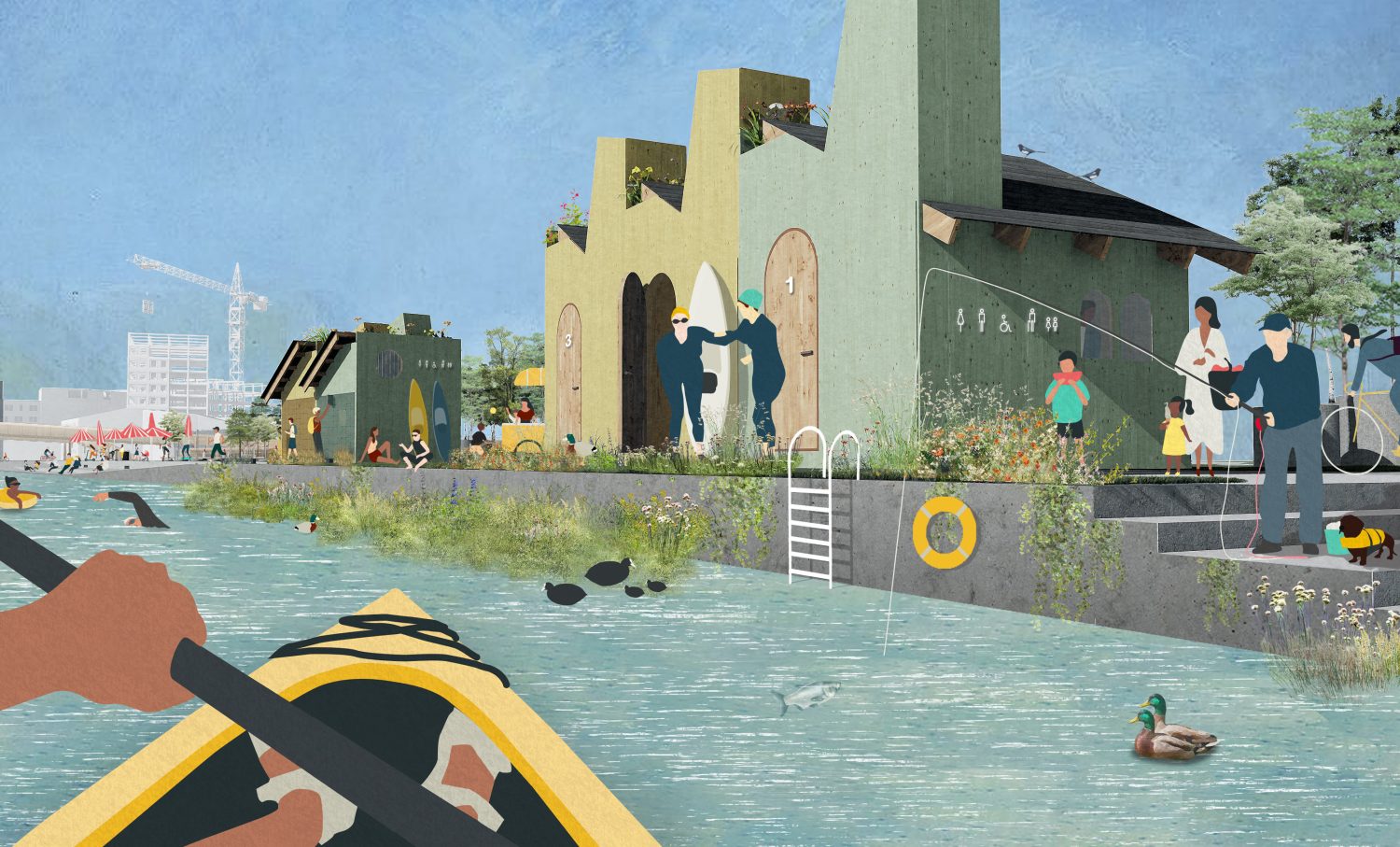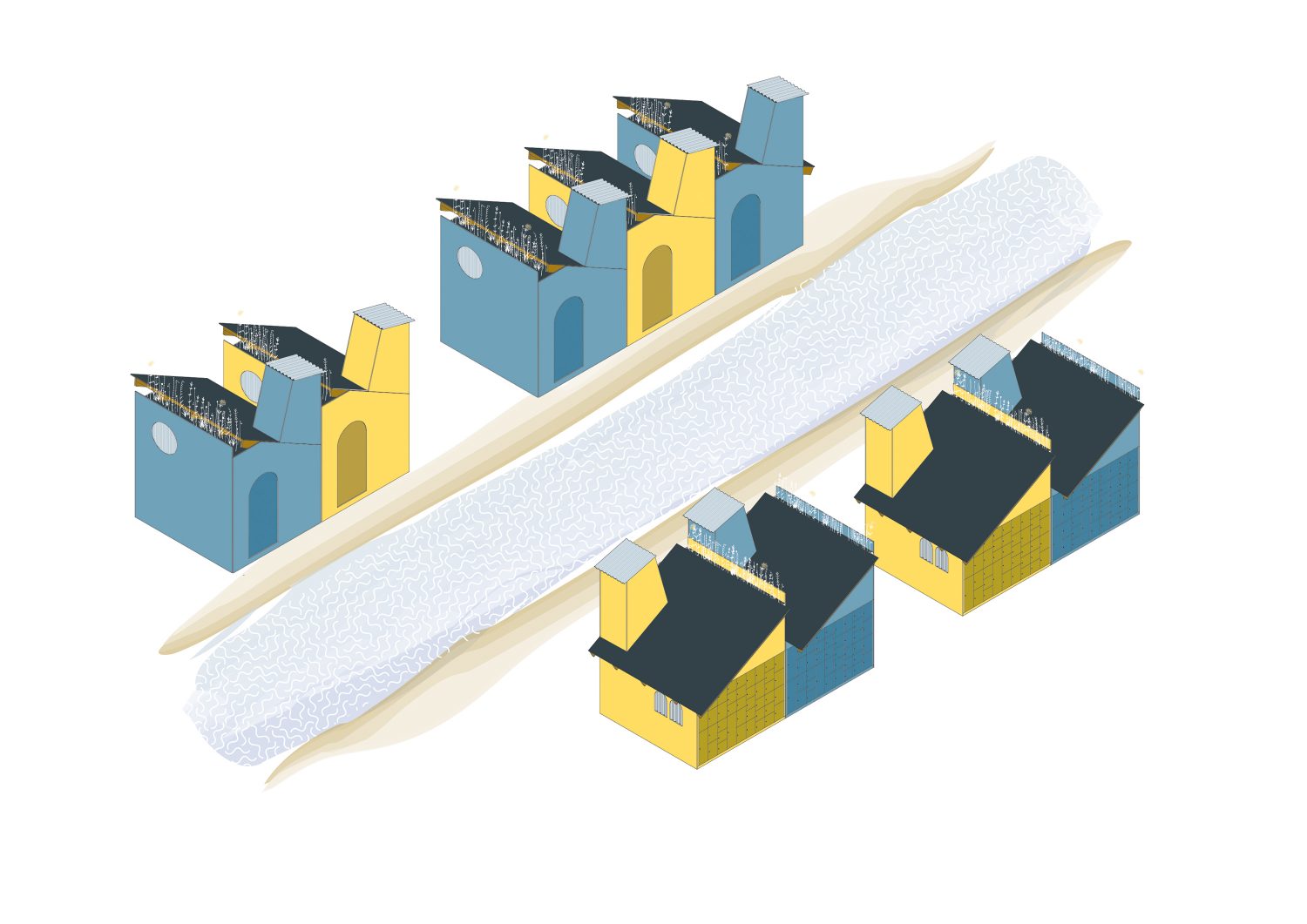 Anticipating increased use as the masterplan develops, the project proposes three conditions, starting with an individual folly placed in the landscape; a second condition in which two or multiple single structures are joined together, dictated by the needs of the context where they will be located; the final condition will deliver a permanent structure in which all individual structures will be dismantled and their materials utilised to create a semi-open pavilion, defined by openness and simplicity. Retaining the same functions, the internal arrangement is changed so that the toilets, showers, changing rooms and seating areas are arranged around a covered courtyard to support school sports later in the masterplan programme.
| | |
| --- | --- |
| Client | Enfield Council |
| Year | 2020 |
| Project Value | £450,000 |
| Sector | Architecture / Infrastructure |
| Service | Architecture |
| | |