Lea East Bank forms a parallel workstream to the emerging Meridian Water masterplan and is situated in the middle reaches of the Lea Valley Regional Park where waterways and green infrastructure converge.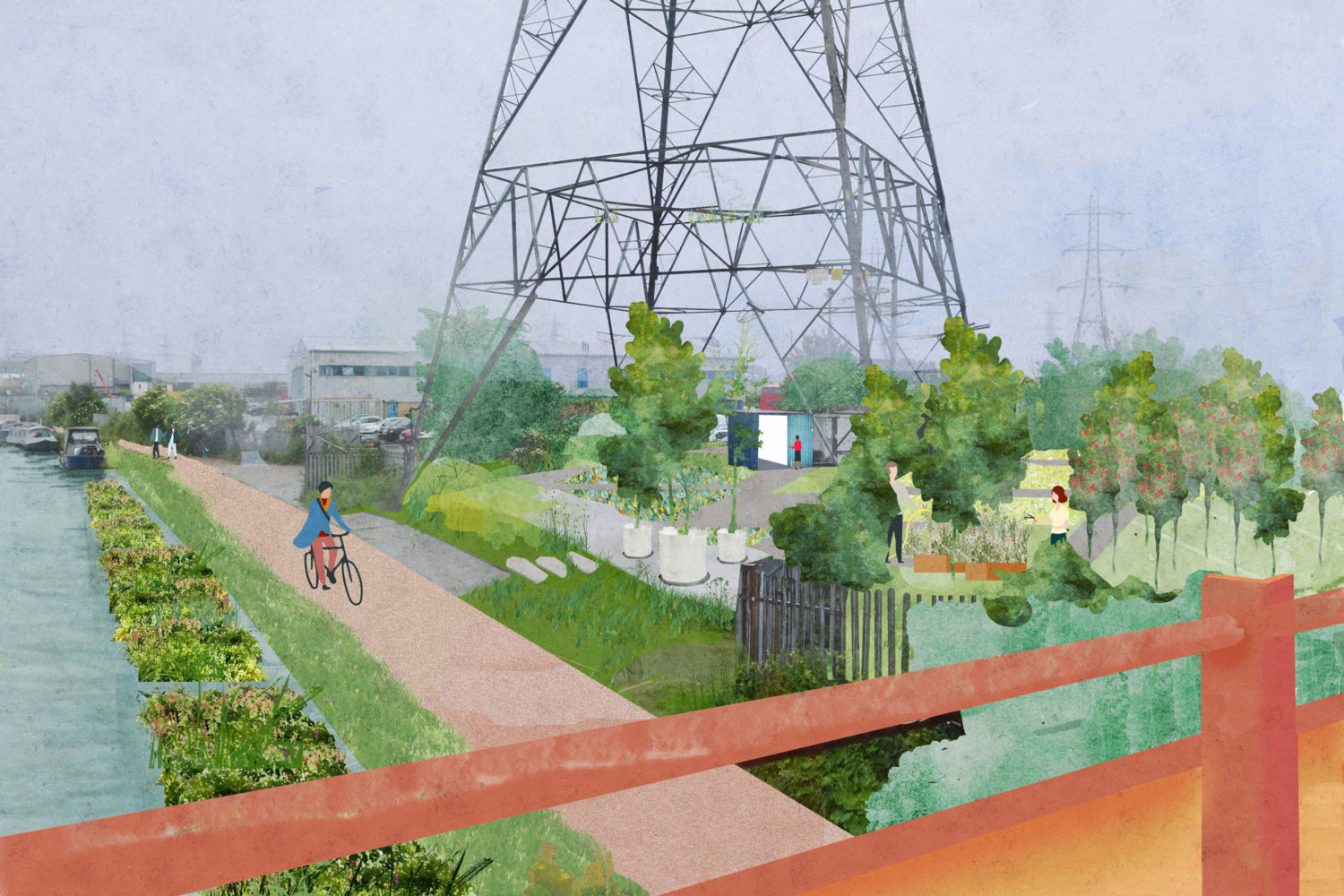 The project arose from a shared ambition between the Canal & River Trust and Enfield Council to enhance the River Lee Navigation near the Banbury Reservoir creating a biodiversity corridor, primed to take its place as a key piece of the public realm in future development.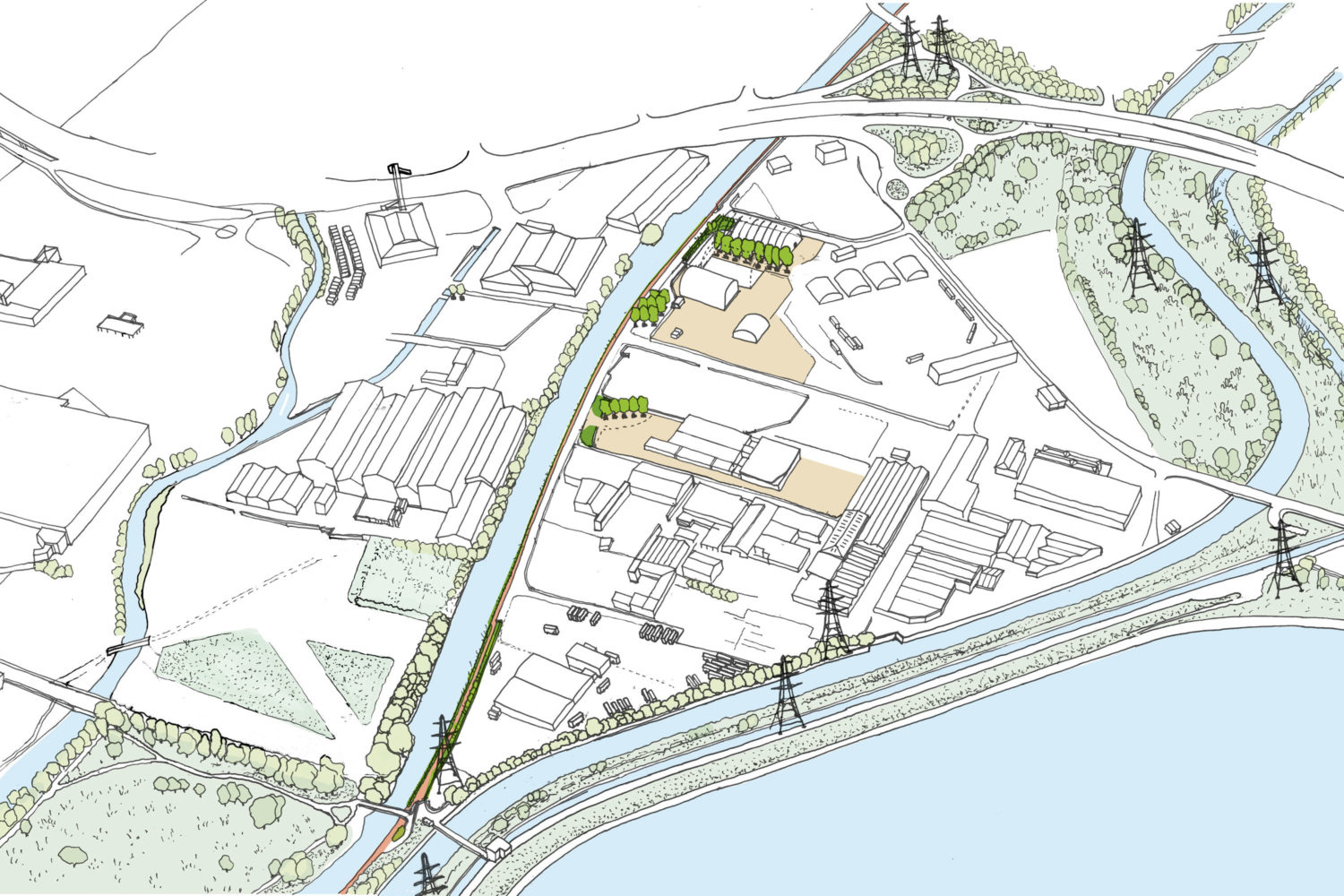 Periscope was commissioned to provide urban and landscape design services in order to develop the character and design language for the Towpath along River Lee Navigation. The scope includes the design of interim landscape improvements and the identification of a series of opportunity areas along the Towpath and the canalside of Meridian Water Phase 2.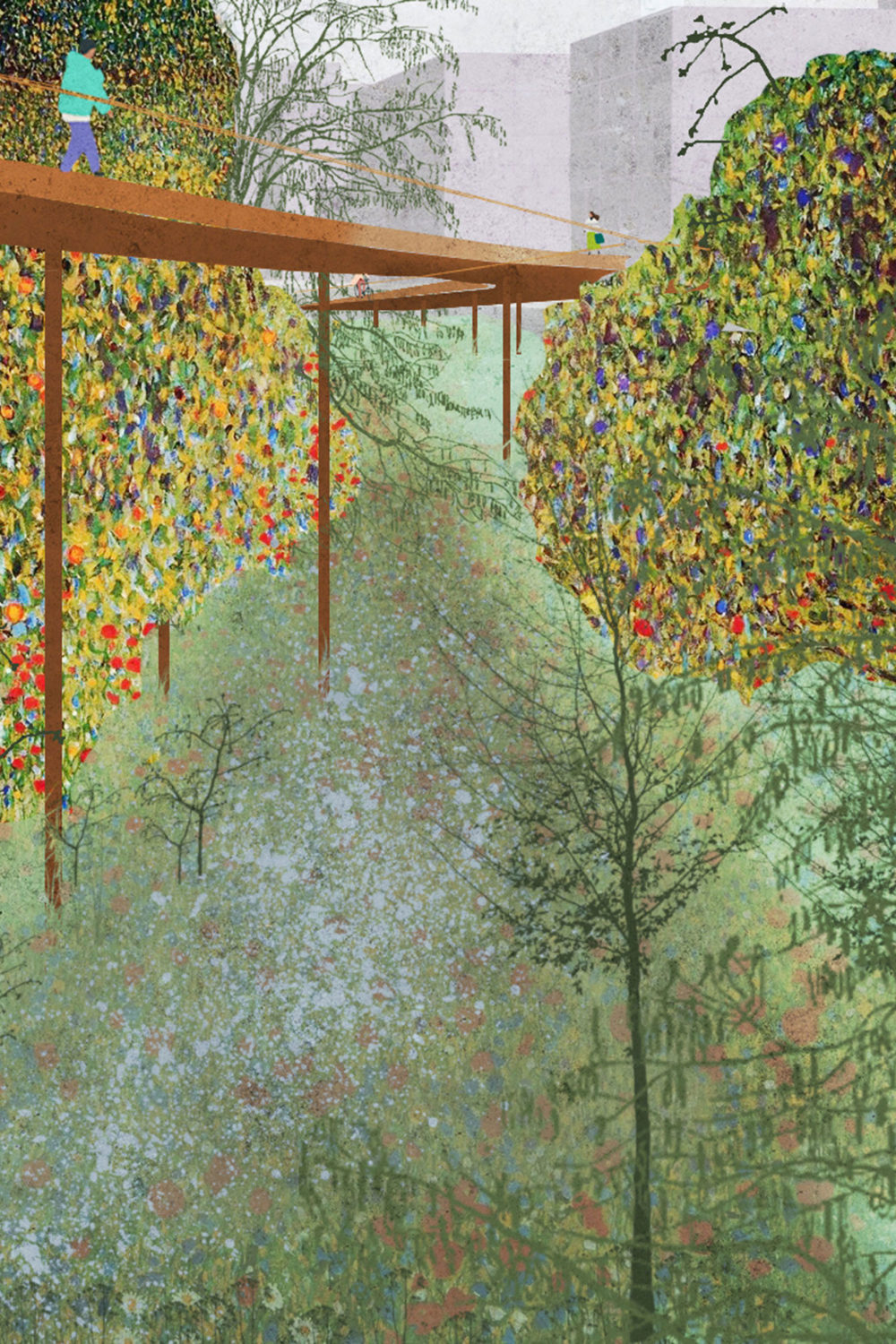 The project will seed the delivery of broader masterplan ambitions: connecting local communities, production and circularity, and the natural environment. The approach to interim activation is based on opening up the canal towpath, creating a series of distinctive experiences that reveal the site's long-standing industrial heritage, combined with productive land and abundant nature.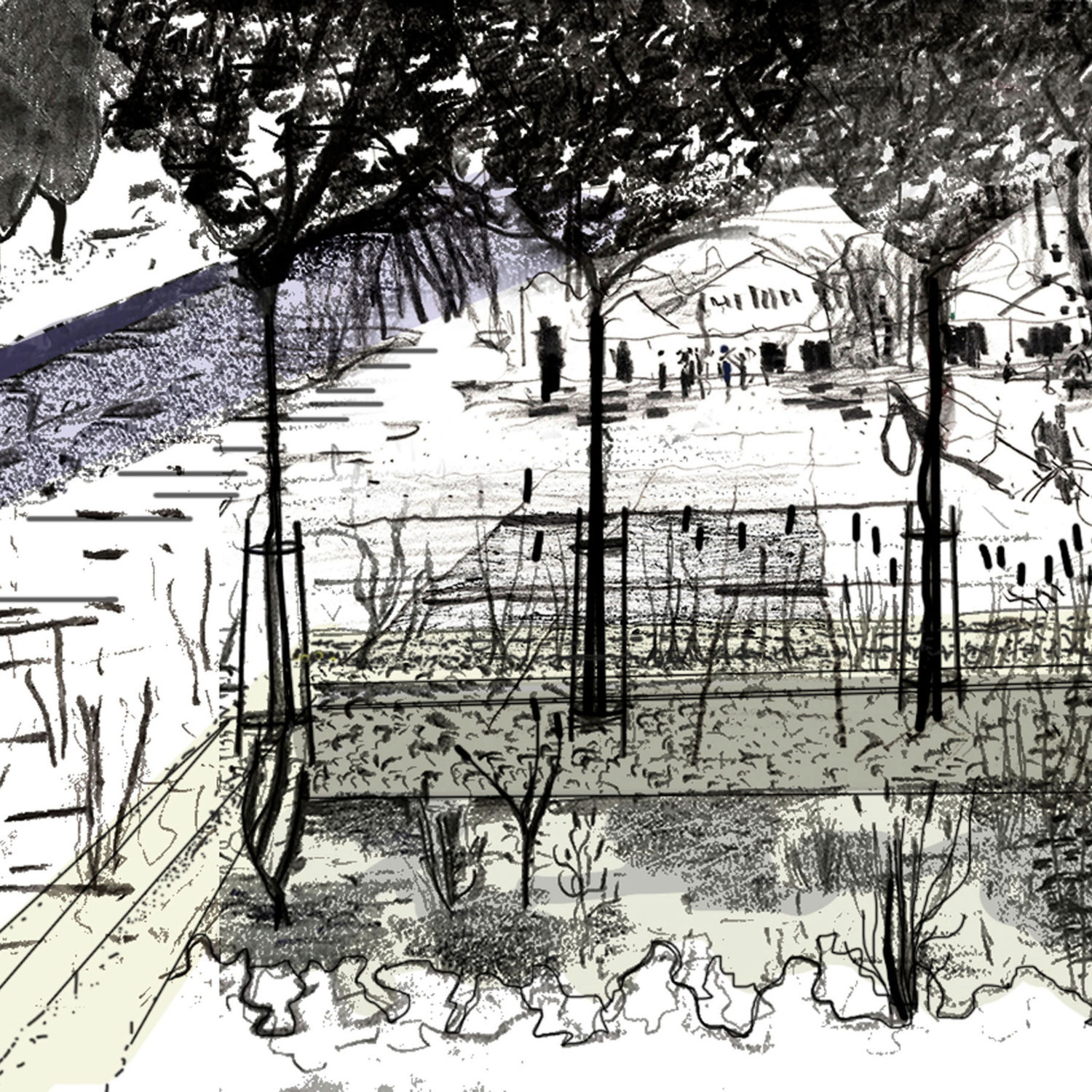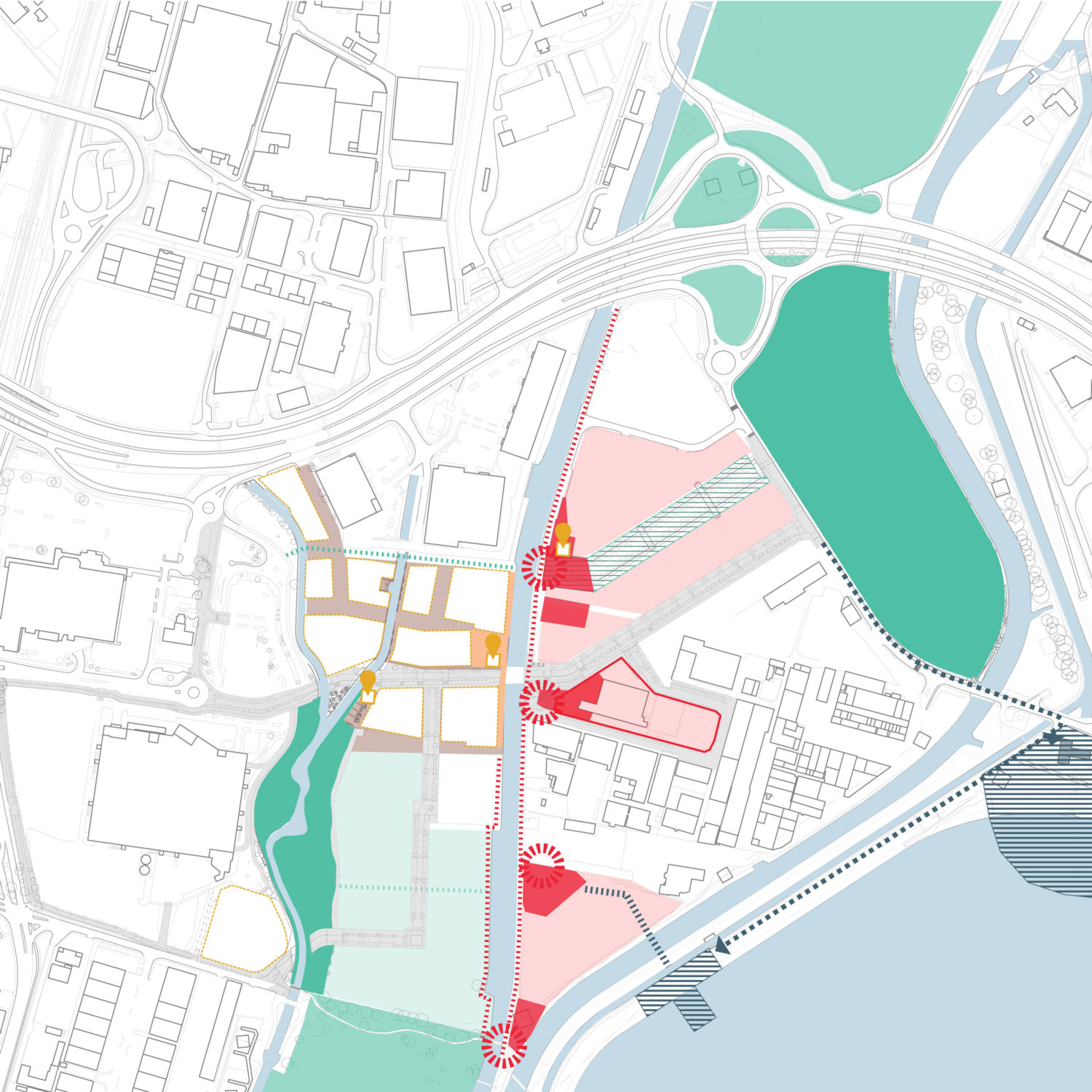 In order to create a coherent strategy that minimises the use of materials and abortive works, the proposals took into consideration the Meridian Water masterplan detailed flood strategy and related earthworks, the delivery timeframe of each phase, the current and future lease timescales and their access implications.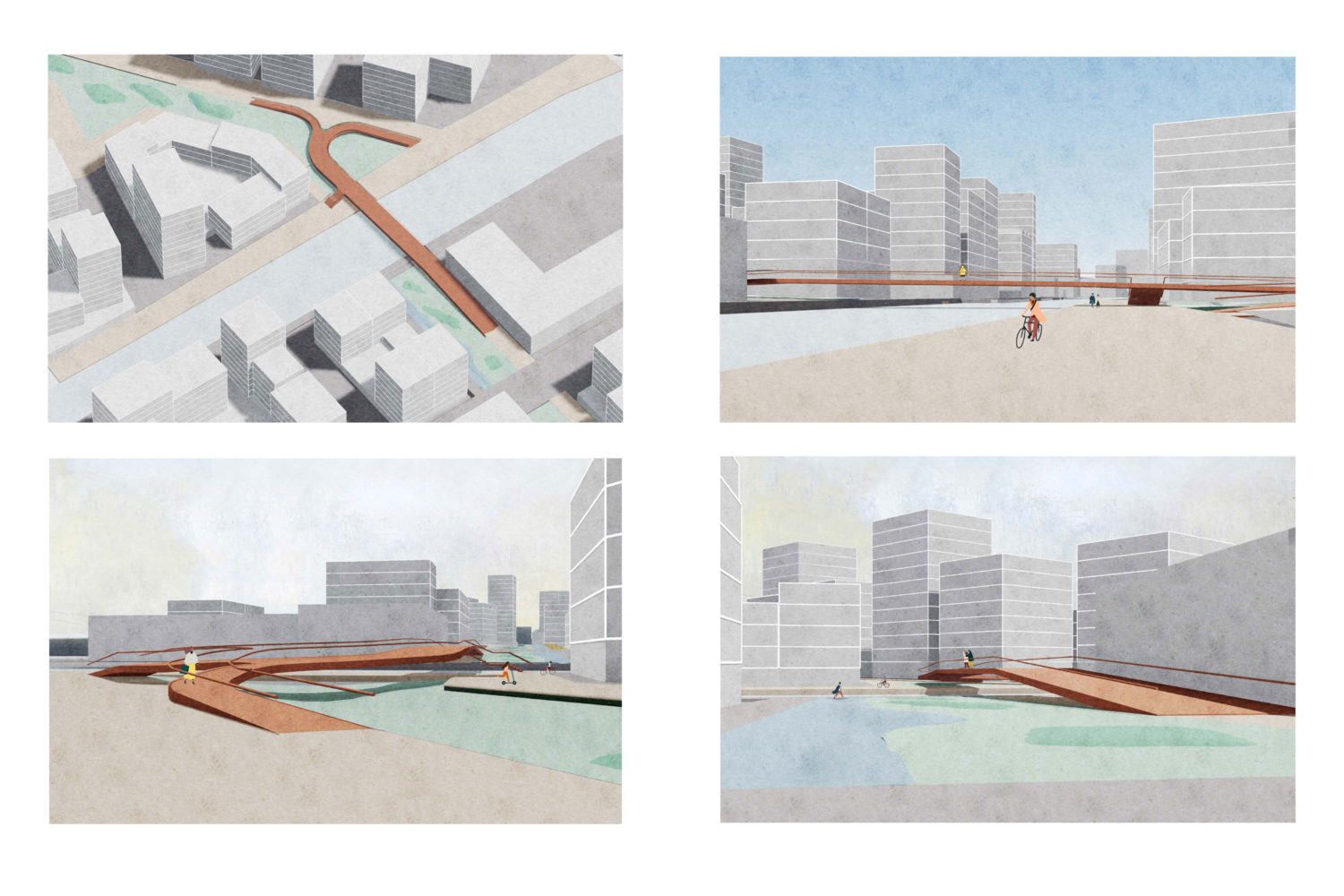 A series of upgrades applied to the entire length of the towpath aims to create a coherent movement corridor and green amenity space for the next 10-15 years, supporting mooring and boat communities. A performative miniature forest promoting eco-learning and engagement with local youth groups and a green productive threshold to the riverine pathway are the two key interventions that complement the towpath upgrades. Periscope also developed a 'meanwhile' landscape toolkit allowing for mobile biodiversity, including the exploration of floating ecosystems along the canal.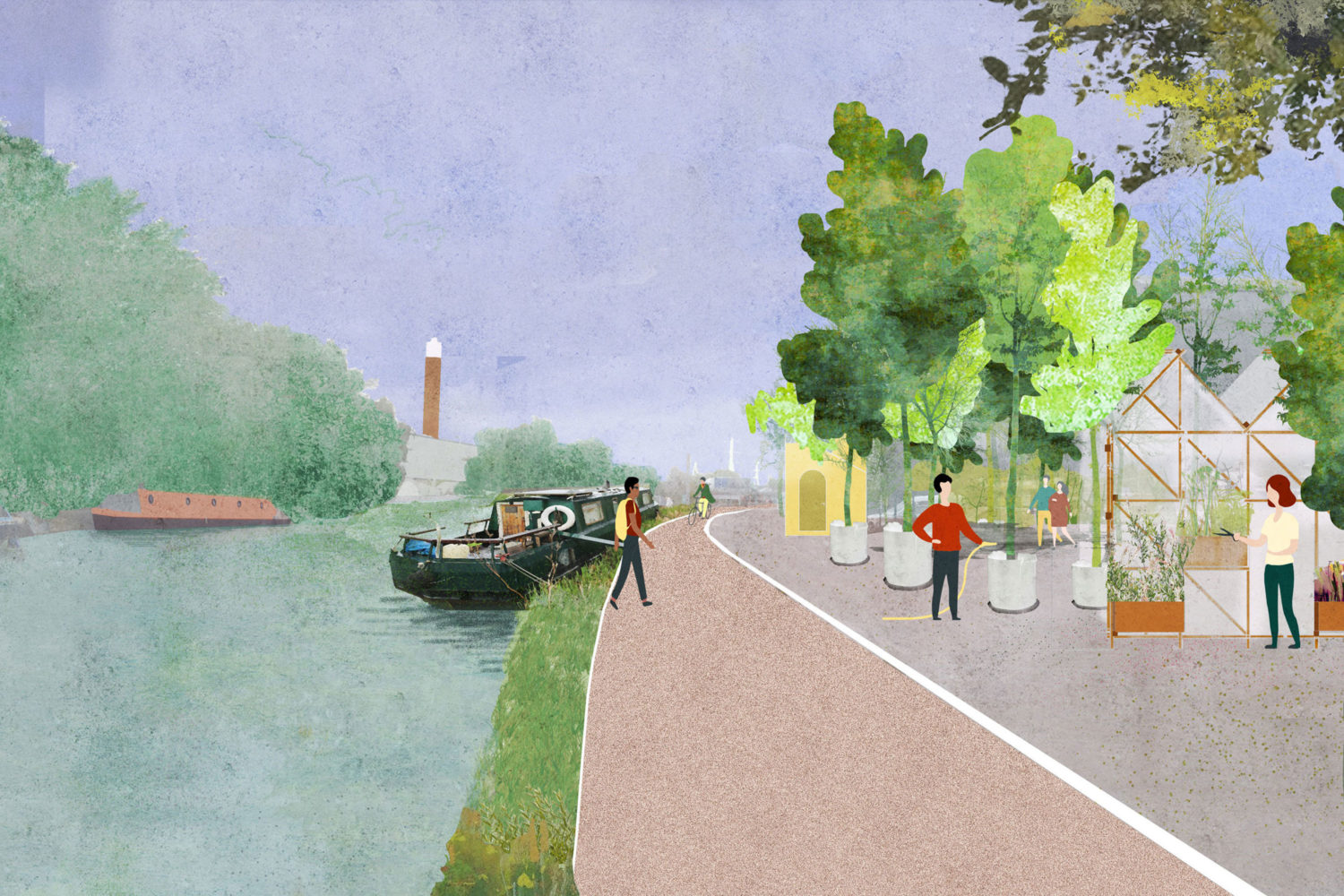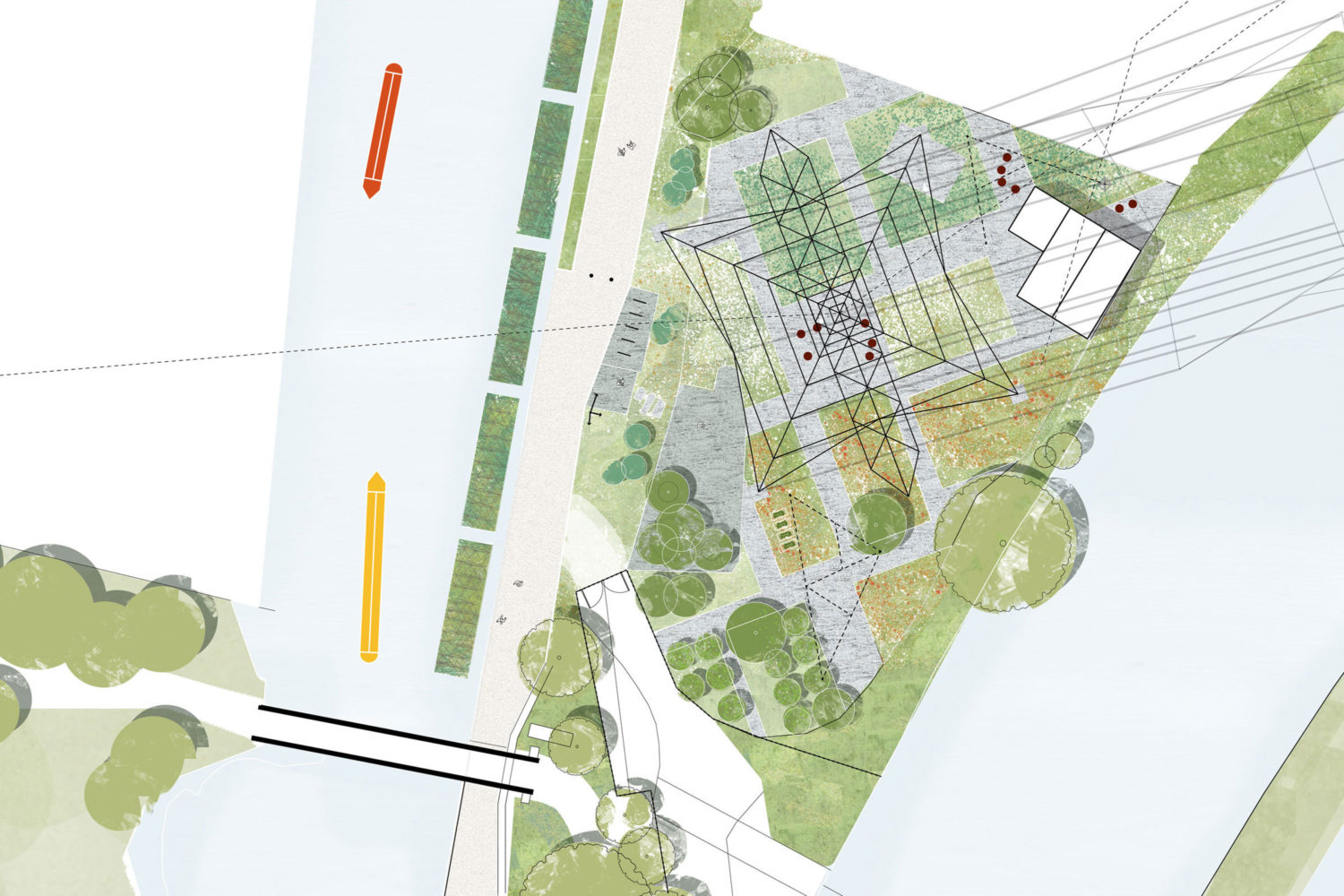 In order to develop and refine the landscape and public realm proposals, Periscope undertook a series of engagement sessions liaising with Canal and Rivers Trust and their environment team as well as stakeholders (owners, tenants, and businesses) already on site. The project outcomes provide support for formalising S106 agreements with plot developers and legal agreements with meanwhile occupiers while identifying funding opportunities (with appropriately scaled projects) for greening and public activation projects along River Lee Navigation.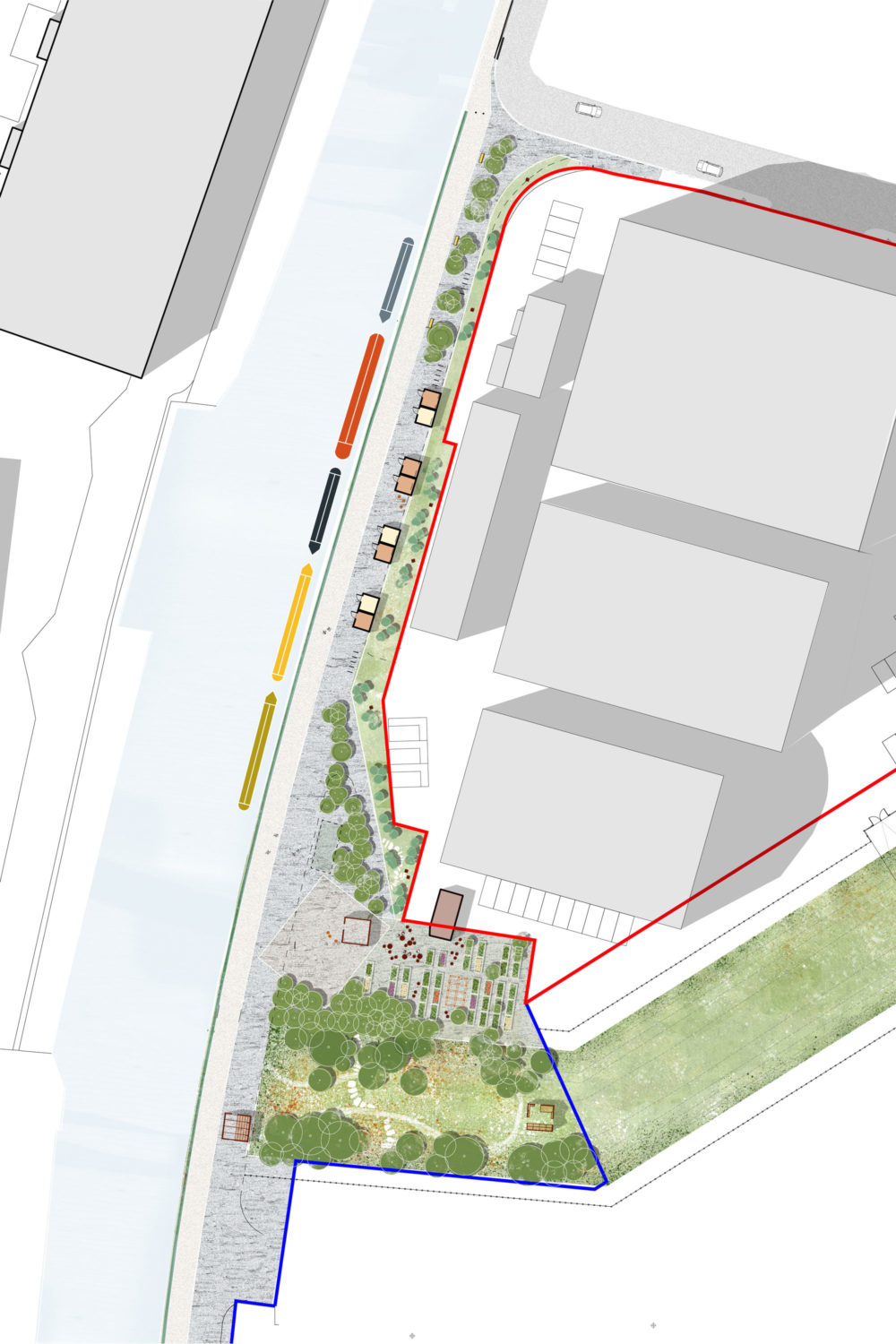 | | |
| --- | --- |
| Client | Enfield Council |
| Year | 2021 |
| Project Value | £1.4 Million |
| Sector | Public Realm |
| Service | Urban Design / Landscape Architecture |
| Collaborators | Canal & Rivers Trust / ARUP |
| | |