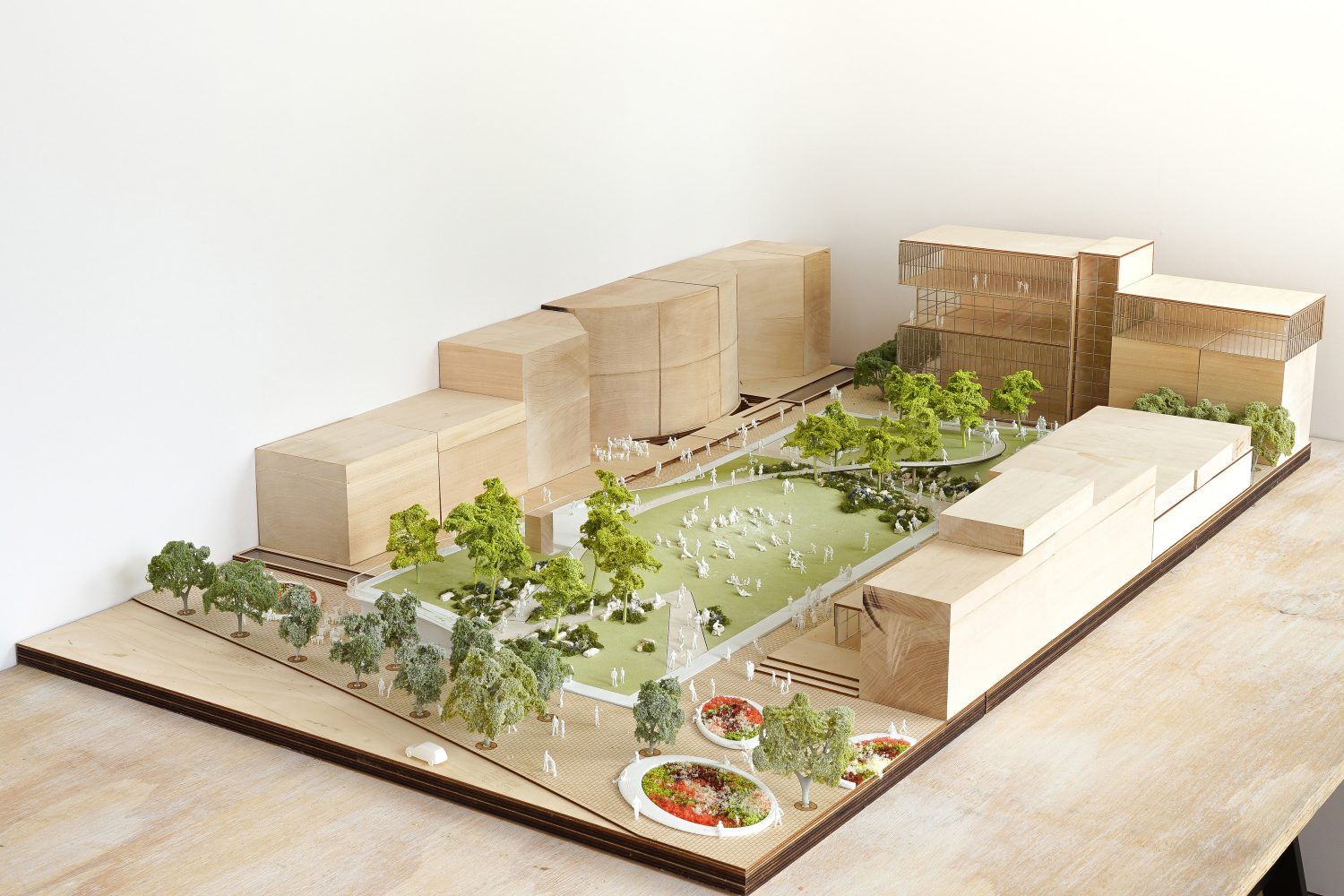 In 2019 Periscope & West 8 collaborated on the international competition for Fair Field - a long overlooked but important space in the centre of Croydon. Our Fair Field proposal was designed with a consideration of the context and history of the site, but also of the wider urban strategy, the more immediate context of the Fair Field Quarter and ultimately with a focus of intensity on the area of College Green itself: The Fair Field.
Croydon is changing; 5000 homes will be delivered around Fair Field with more to come over the next decade, however the town centre does not have the quantity or quality of public amenity space to support an influx of new residents. In order to respond to future demand for accessible and green public space and to reinvigorate The Fair Field, our team looked to the rich natural landscape of the South Downs and Croydon's Happy Valley to meet the brief's requirements and deliver a 'garden for Croydon'.

The tree species, planting and materiality reference the history of Croydon and the site; layering narratives of the Fair, the site's former use as a gravel pit, the significance of John Whitgift and some of the historic species which carry meaning for Croydon, such as the White Mulberry Tree. The scheme provides the focus and intensity of programme required to put it at the cultural heart of Croydon (and the wider metropolitan area).
| | |
| --- | --- |
| Client | Croydon Council |
| Year | 2019 |
| Project Value | £7.7m |
| Sector | Culture / Public Realm |
| Service | Landscape Architecture / Urban Design |
| Collaborators | West 8 / Expedition Engineering / Michael Grubb Studio / Tim O'Hare Associates / Donald Hyslop |