Dover midtown is a masterplan for the regeneration of the northern section of the Dover High Street area.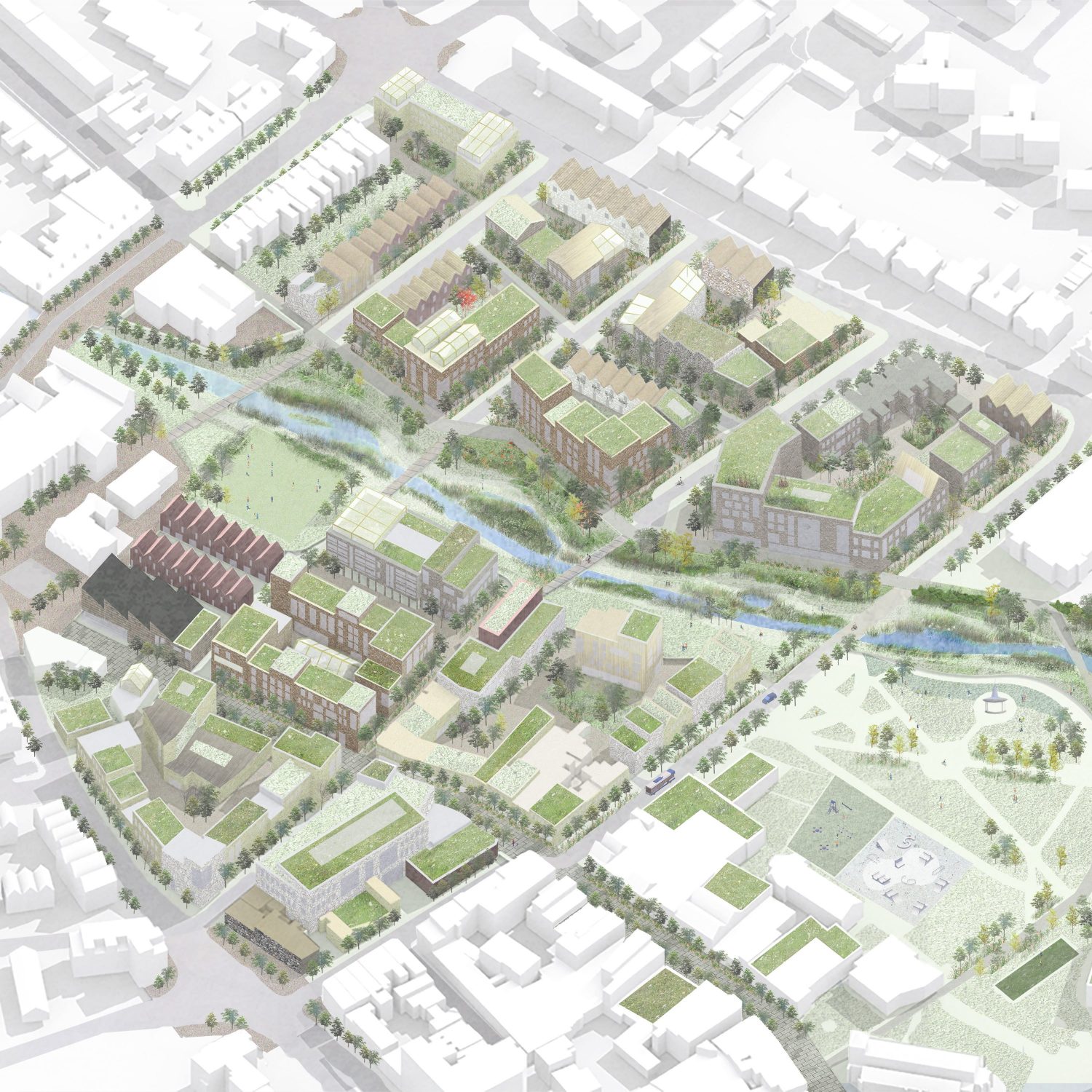 Dover town centre has witnessed a significant decline in recent years, catalysed by the decrease in the use of its high street, and Dover Council's brief asked: with the high street flagging, how can we bring life back into our towns?
Our research included the history and reasons for the decline of the UK High Street, the urban development of Dover; the spatial conditions of the existing town centre and the site's particular constraints (an area particularly prone to flooding and with a number of historic designations). Our spatial and design strategy considered these findings in addressing the key issues, and our design ethos used resilience, local-ness, connectivity and sustainability to create an 'activity-based community gathering place' for the 21st Century.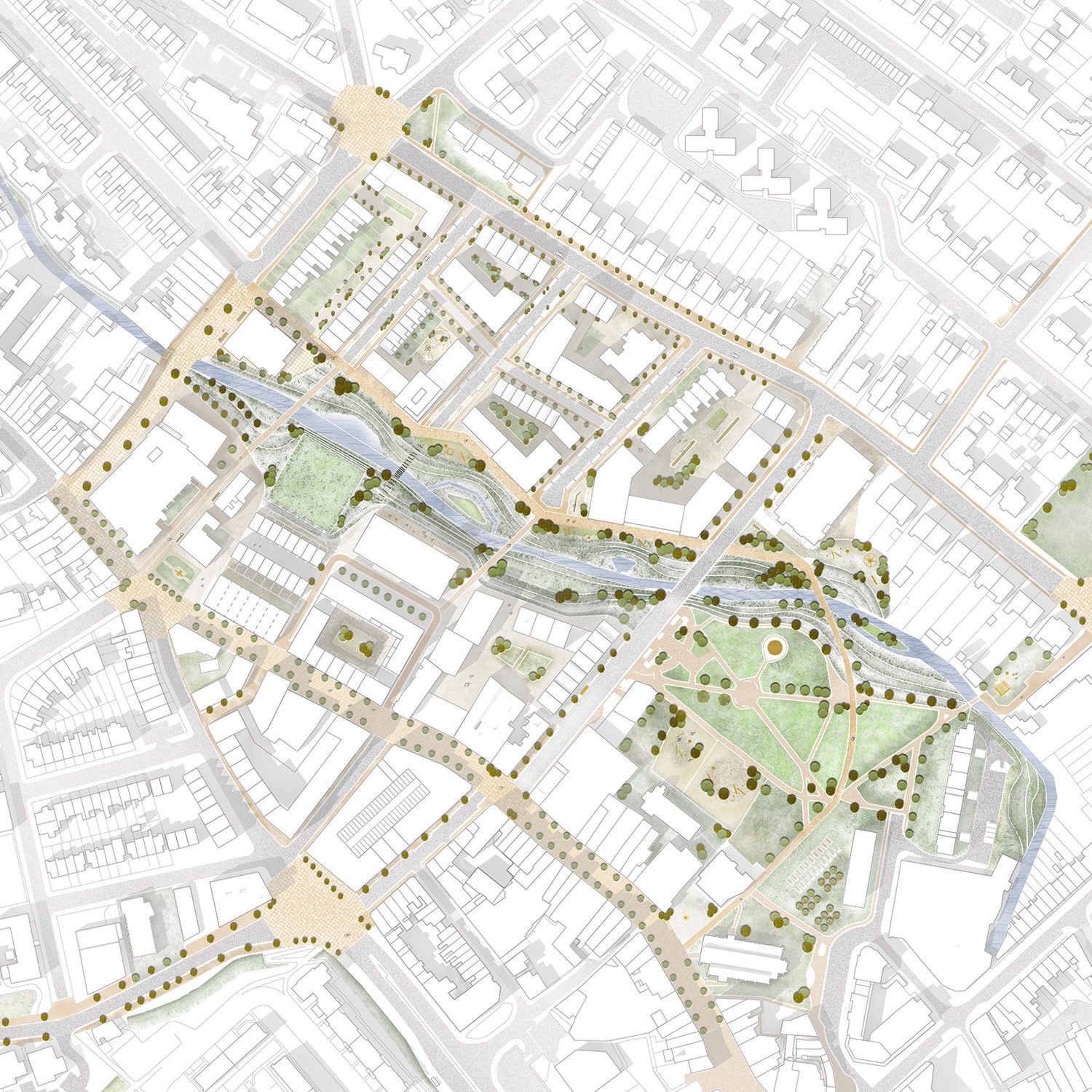 Focusing on a new central public space, the River Dour Park, we proposed naturalising the River Dour to provide amenity value whilst mitigating the impacts of flooding. With the park as the main spatial feature, we could create a network of compact streets from it - a reflection of the historic 'grain' of the town which has been eroded over time. From this street pattern we devised a sequence of key civic gestures: public spaces, a citizens centre, a community arts building & gallery and a flexible workspace building with an open ground floor facing onto the park.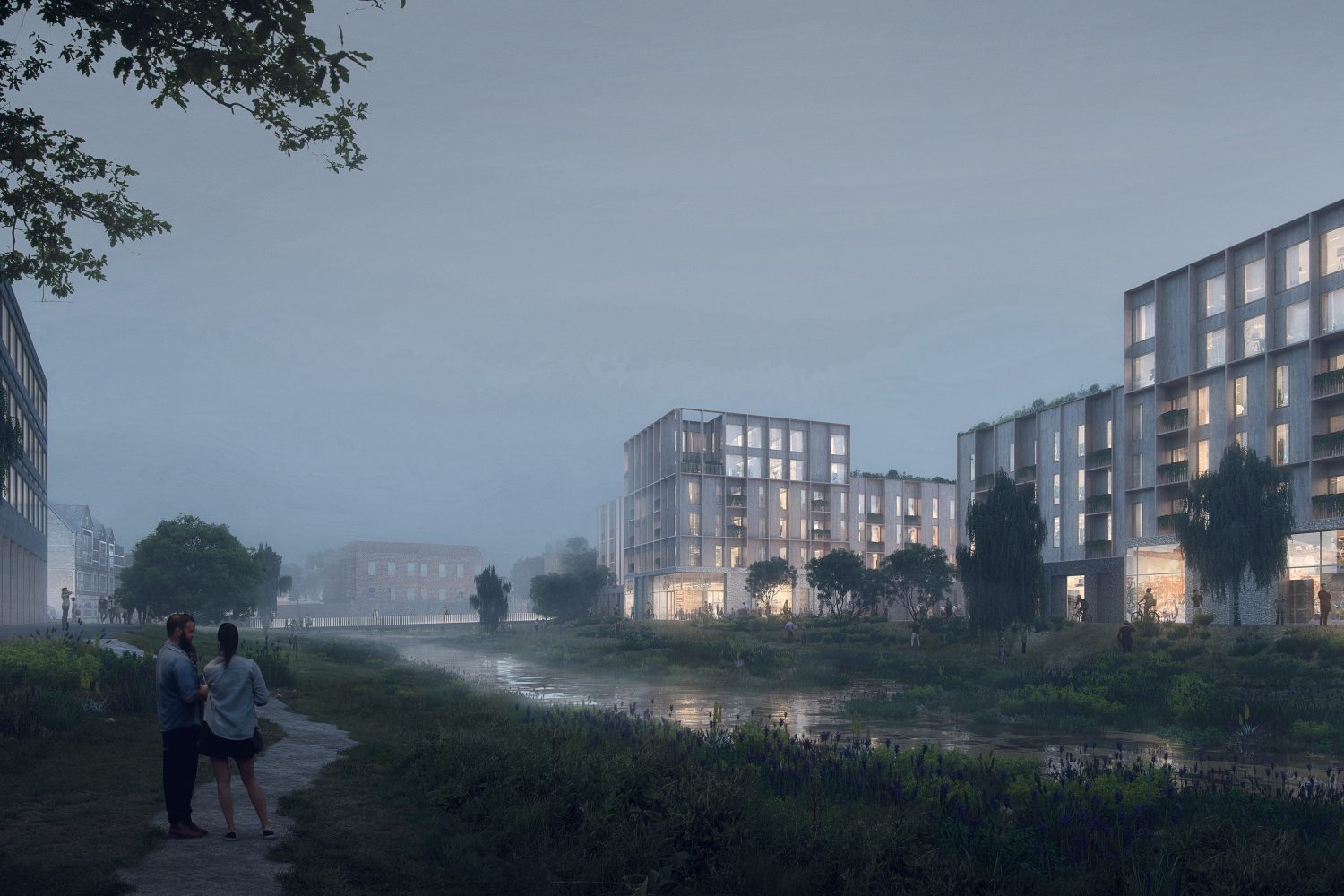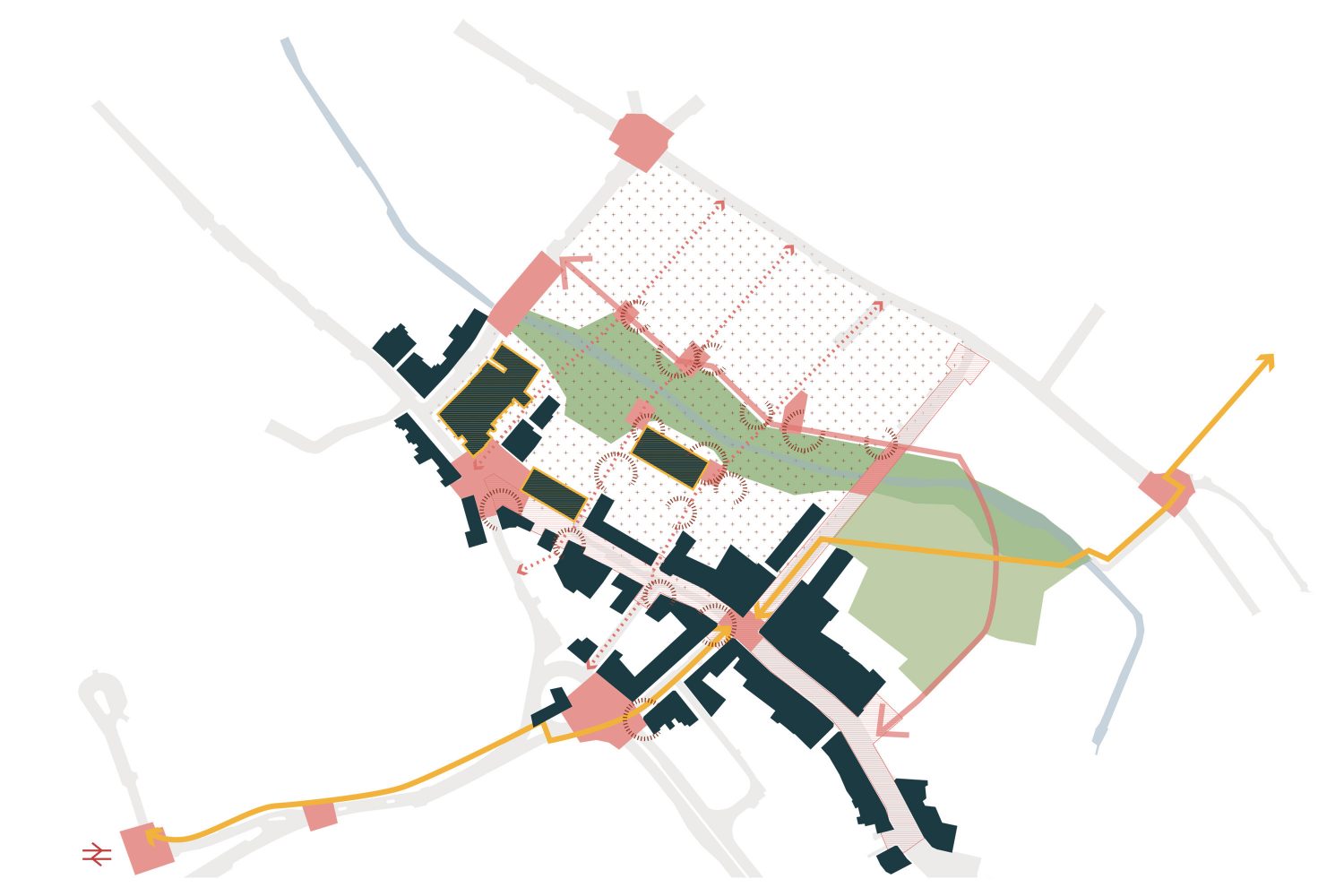 Our proposal advocates a highly place-specific approach to invigorating failing high streets in a flexible and sustainable way. The project was selected as the winner of the RIBA Journal Future Town Centres Competition 2019.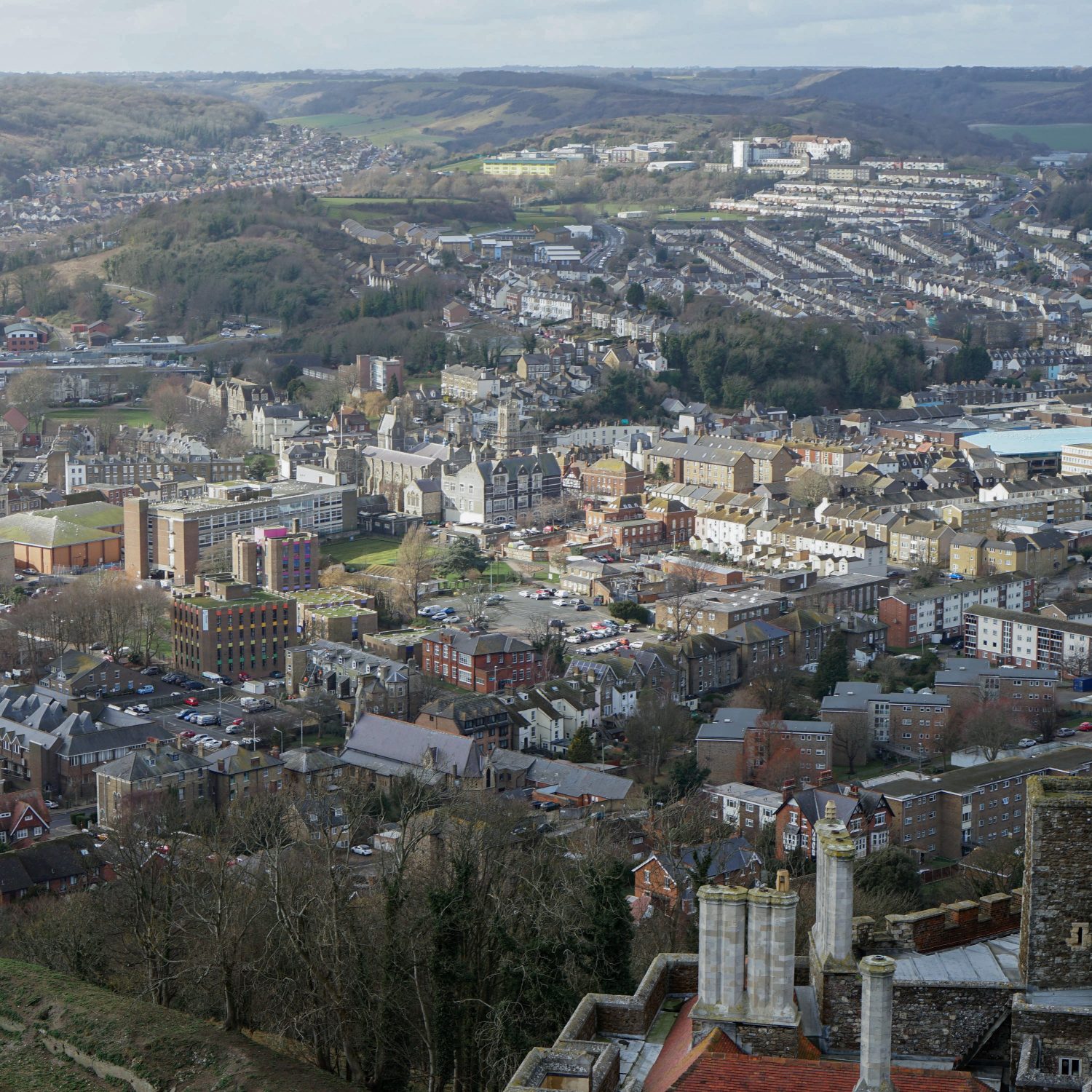 | | |
| --- | --- |
| Client | Dover Council |
| Year | 2019 |
| Project Value | £50m |
| Sector | Masterplan / Mixed Use / Public Realm |
| Service | Urban Design / Landscape Architecture |