Periscope has been working on the eastern edge of Digbeth, Birmingham since mid-2019. Commissioned by HUB to research the urban character of Digbeth and develop a 'Place Vision' for sites adjacent to Birmingham Central Bus Garage, our thinking focussed on yards, wharfs, gulleys and vernacular architecture.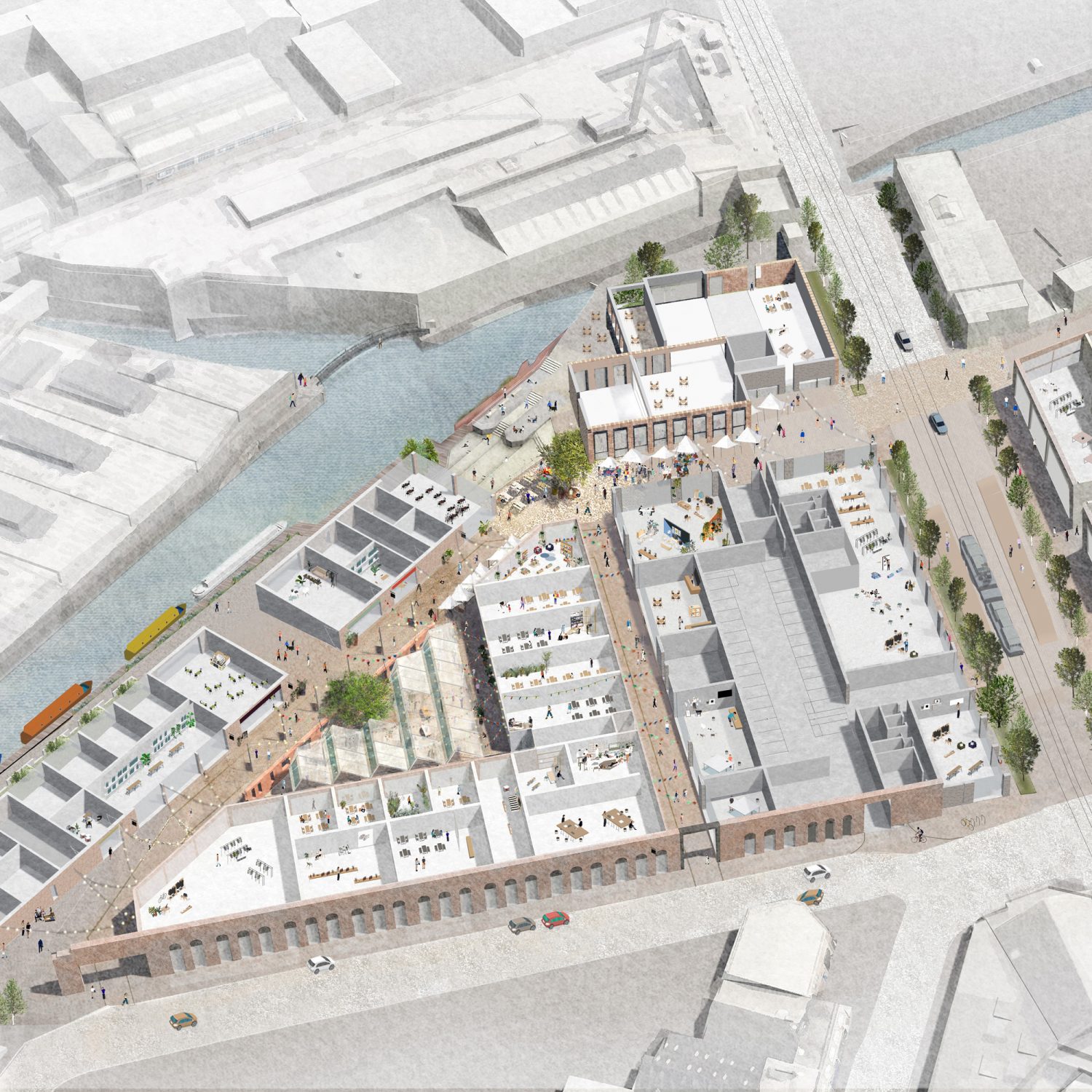 Digbeth has systematically turned its back on the canals following the closure of a number of gas works and factories. In the 18th century boats would have delivered coke and coal to some of the main gasworks in Birmingham – wharfs, tow paths and locks would have been bustling and so they should be again. The contemporary wharf should be a place for the exchange of ideas and for living next to and on the water.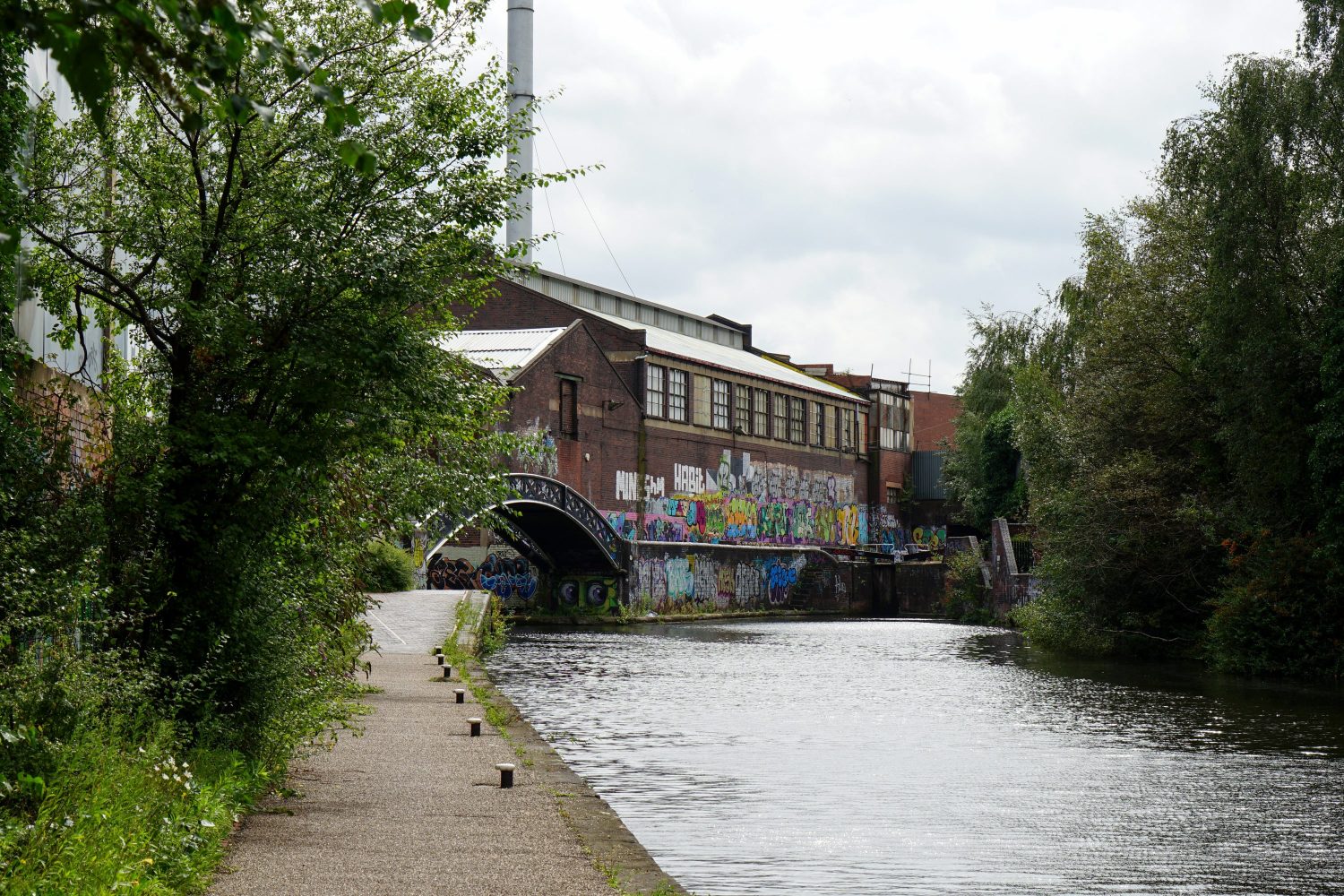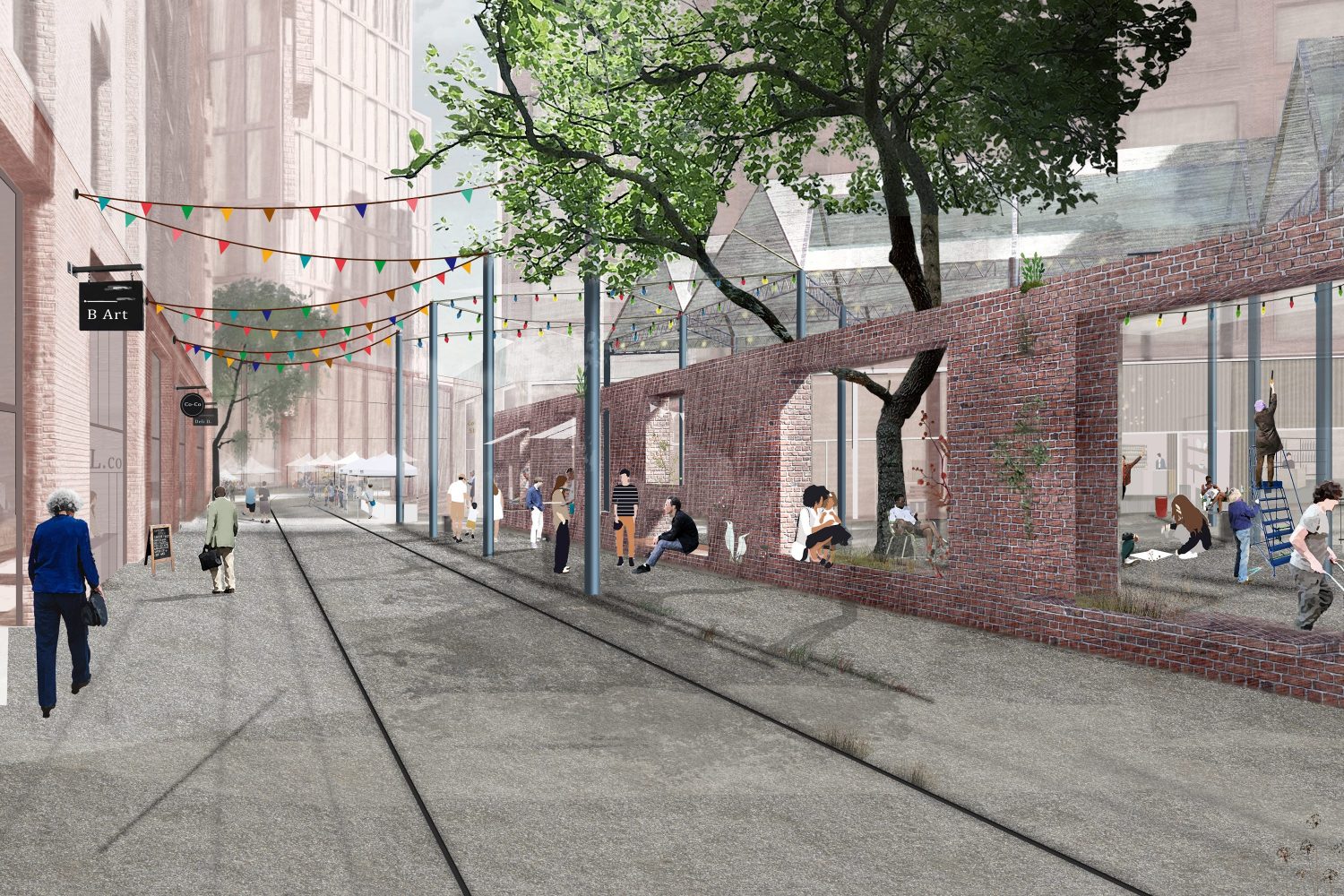 Learning from the historic buildings of Digbeth we conceived a series of 'Digbeth warehouse blocks'. Like warehouses, they would be efficient to build, robust and of hard-wearing materials, have expressed floor slabs and lintels, with an emphasis on the rhythm of the structural frame. Facades should have large openings and recessed balconies, an even datum with expressed corners and portal entrances. The warehouse blocks would front a series of yards referencing the built heritage of this part of Birmingham.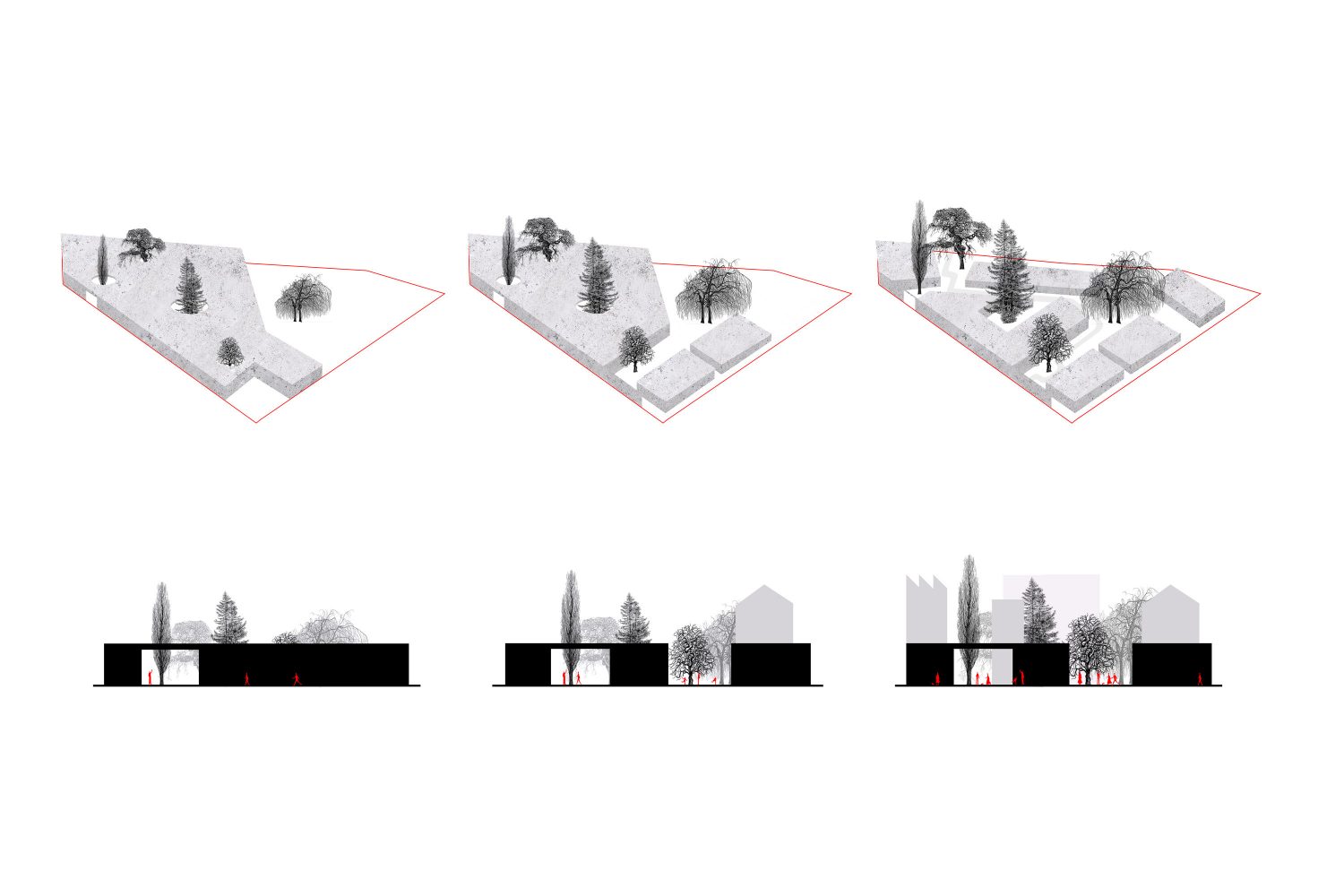 Once a place of agriculture, Digbeth has more recently been a place of industry, of hard and rough textures worked over time - the place wears its history on its buildings and on the ground. Our proposals intend to combine urban industrial textures with the yielding greenery of cultivated fields, not by overlaying and homogenising but through a simple distinction. Public yards and streets are industrial and hard, private courtyards and roofs are soft and lush.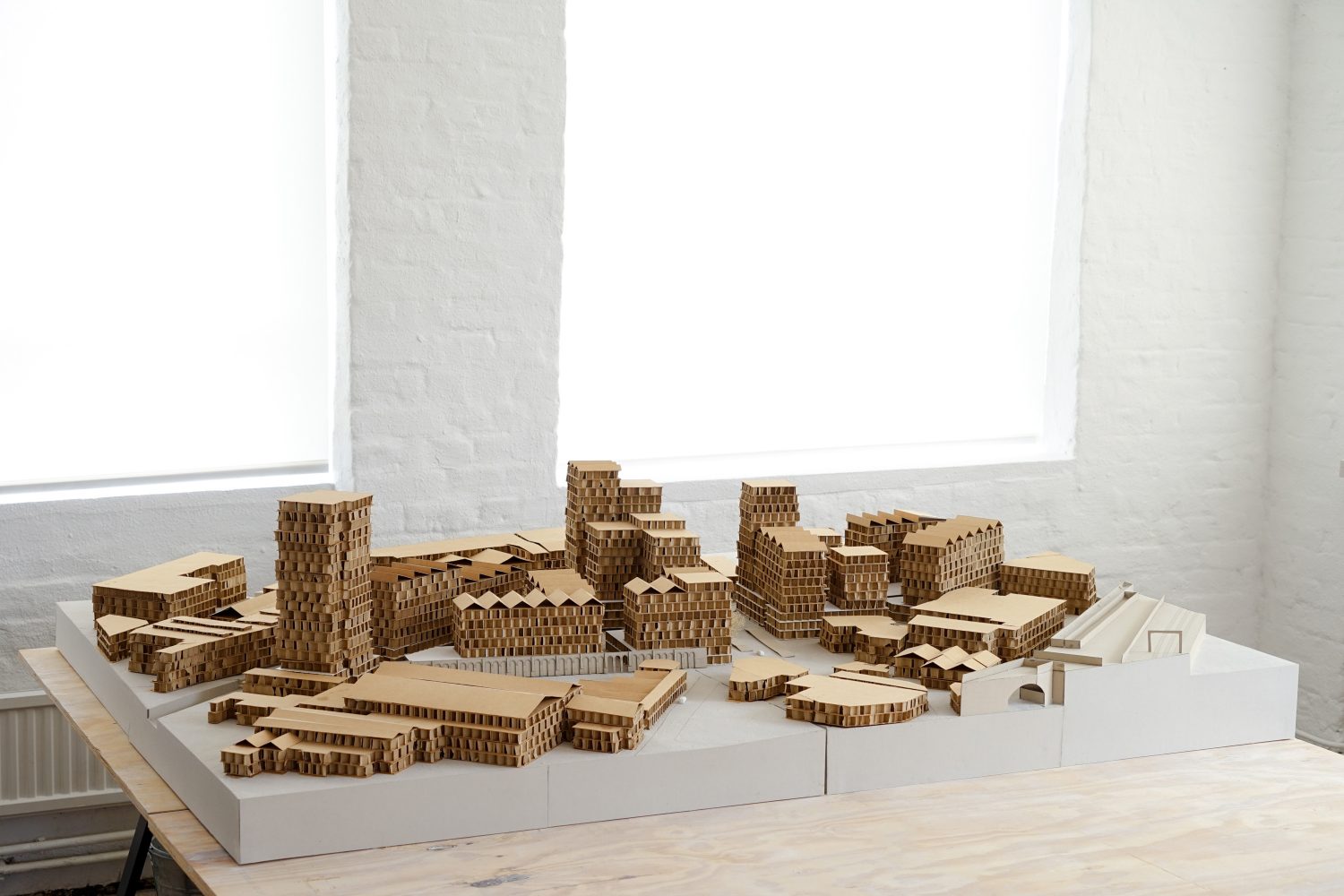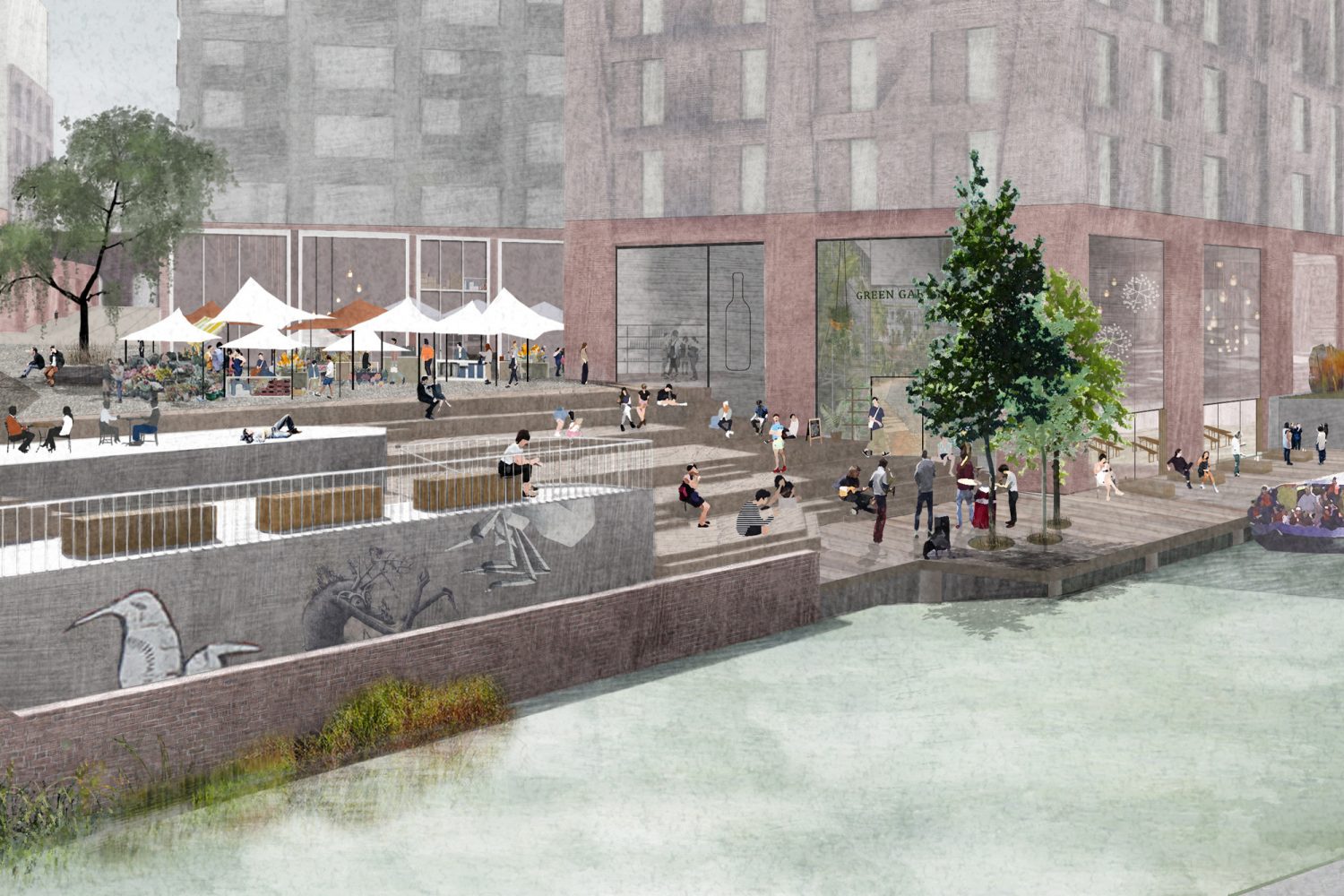 | | |
| --- | --- |
| Client | HUB |
| Year | 2019 |
| Project Value | £100m |
| Sector | Masterplan / Place Vision |
| Service | Place Vision / Urban Design |
| Collaborators | Shed KM |