Periscope is a spatial design agency focused on regenerative design and public architecture.
We design and deliver resilient projects that work for people and planet, grounding our interventions within their greater ecological, topographic and social fabric. In valuing meticulous research, technical rigour and plural voices we seek to meet the challenges of our and future generations.
GREEN & BLUE INFRASTRUCTURE
We recover natural landscapes in cities to improve biodiversity and promote integrated ecological networks.
Our approach to green infrastructure is to make locally specific but strategic interventions integrating ecosystems with urban environments. We help cities to achieve a critical mass of green space which become more than the sum of their parts. Rather than parcelling up plots and treating them individually, by collecting together many small spaces and considering them as part of a bigger network we can do more with our urban landscape – more programme for humans, more ecology, more and better green space.
Working resourcefully with blue infrastructure, we enable responsible practices in flood management, surface water drainage, and harvesting water for re-use. We believe this is the only way we'll support the density of people we have and will need in our cities, re-establish a wide range of ecologies, and enable people living in urban environments to connect with the natural world.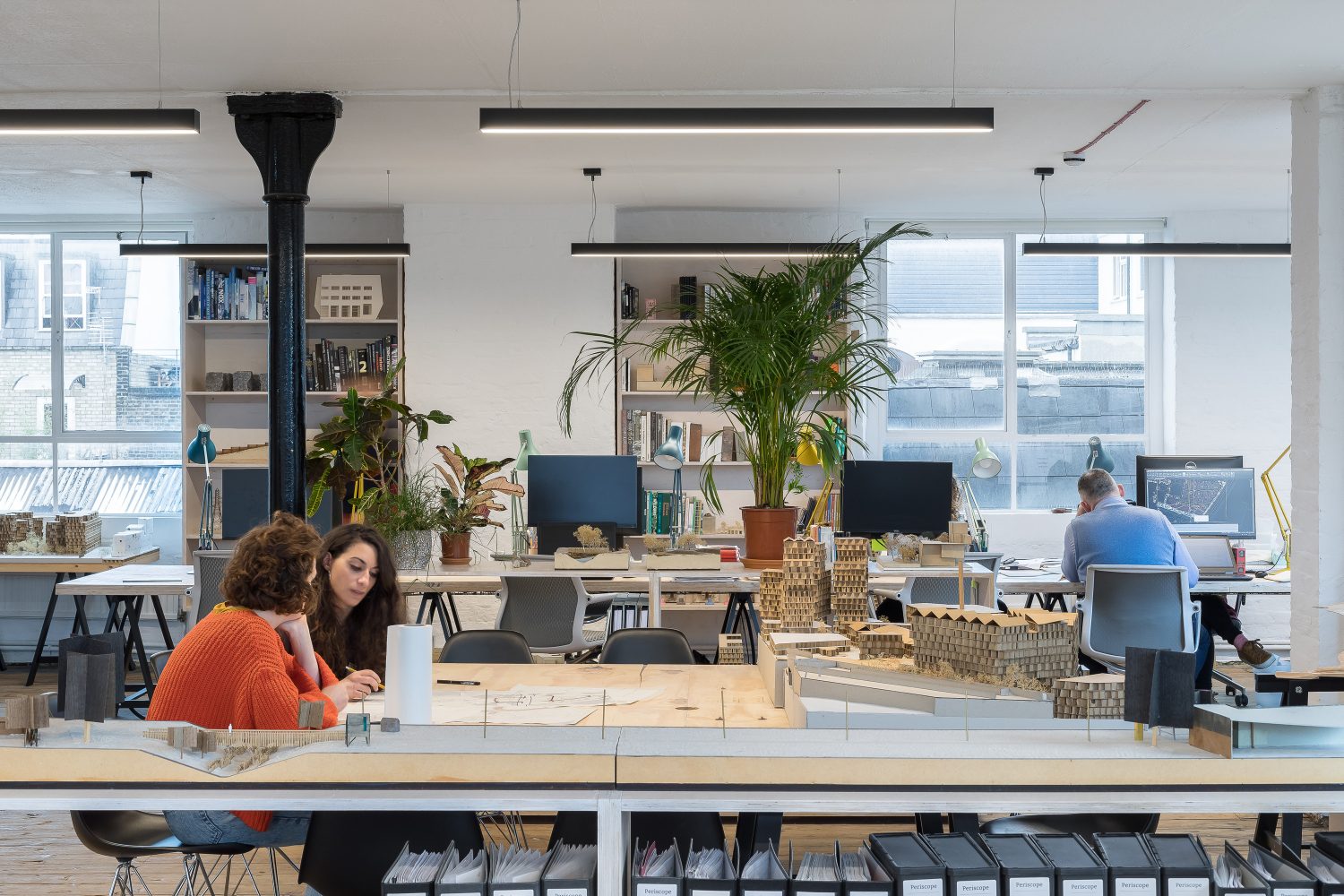 MASTERPLANNING & URBANSIM
We approach masterplanning as a long-term partnership with clients and communities, where all are invested in the place and enacting change over time.
Focusing on the macro-scale and understanding geographic and social conditions allows us to plan for dense, walkable and livable places. Our broad fascination with urban life combined with our ability to deliver projects allows Periscope to intuitively work on a range of scales, from regional or city to local projects. We're trained in the long horizons of geology and topography – the timescales of masterplanning don't phase us.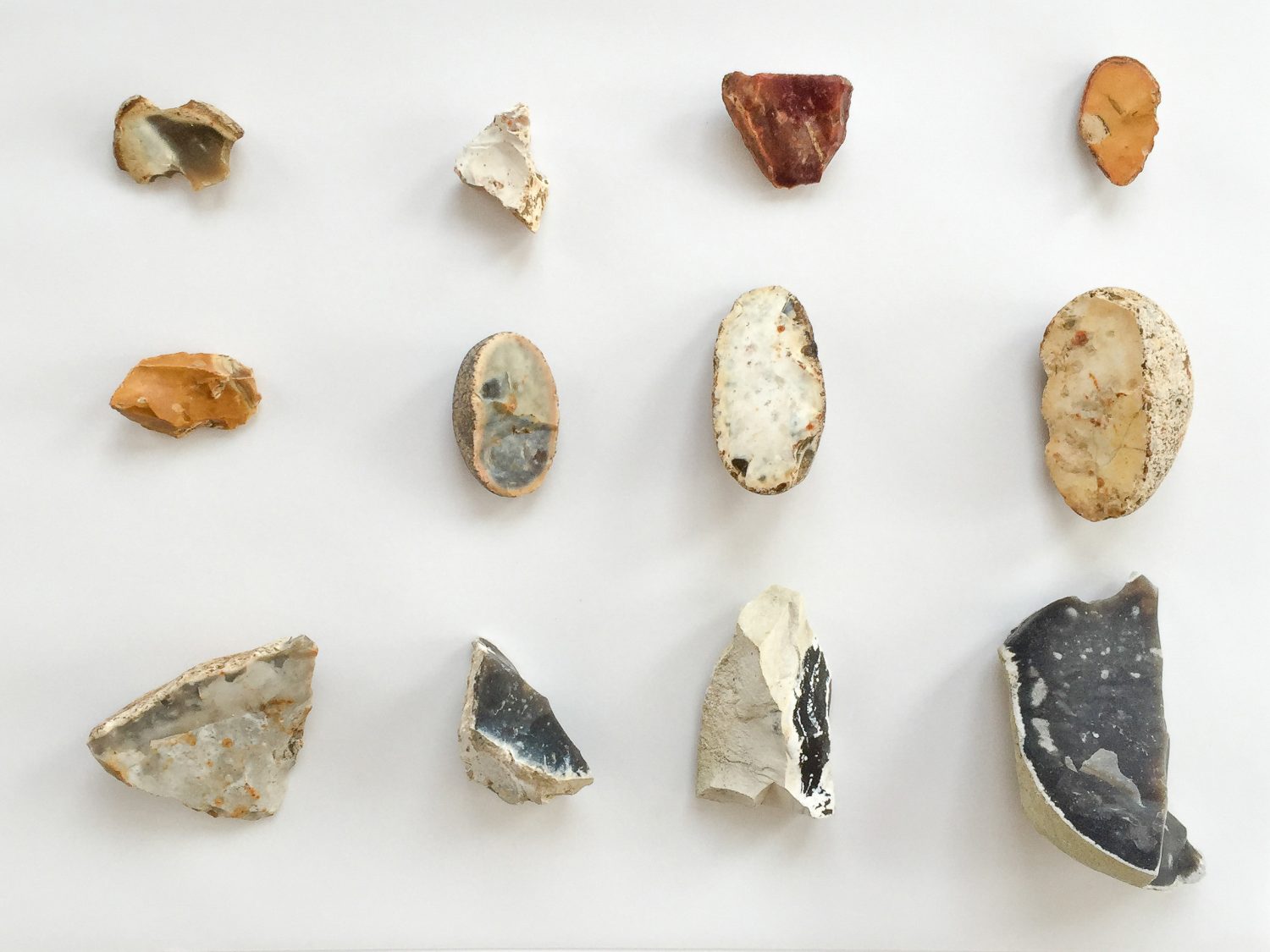 PUBLIC REALM & LANDSCAPE
We appreciate complexity, and the integration of landscape and architecture in delivering the urban fabric of cities.
Our practice has a gentle sentimentality for romantic vernaculars, but we understand that to move forward in towns and cities we need to couple this romanticism with an ability to achieve density. We've learnt how to incorporate wilderness into the harshest of urban environments – making the 'place apart' close to home.
When we make landscape and public realm we often physically make the project before it is made on site – prototyping and large scale modelling help us and local communities to understand place.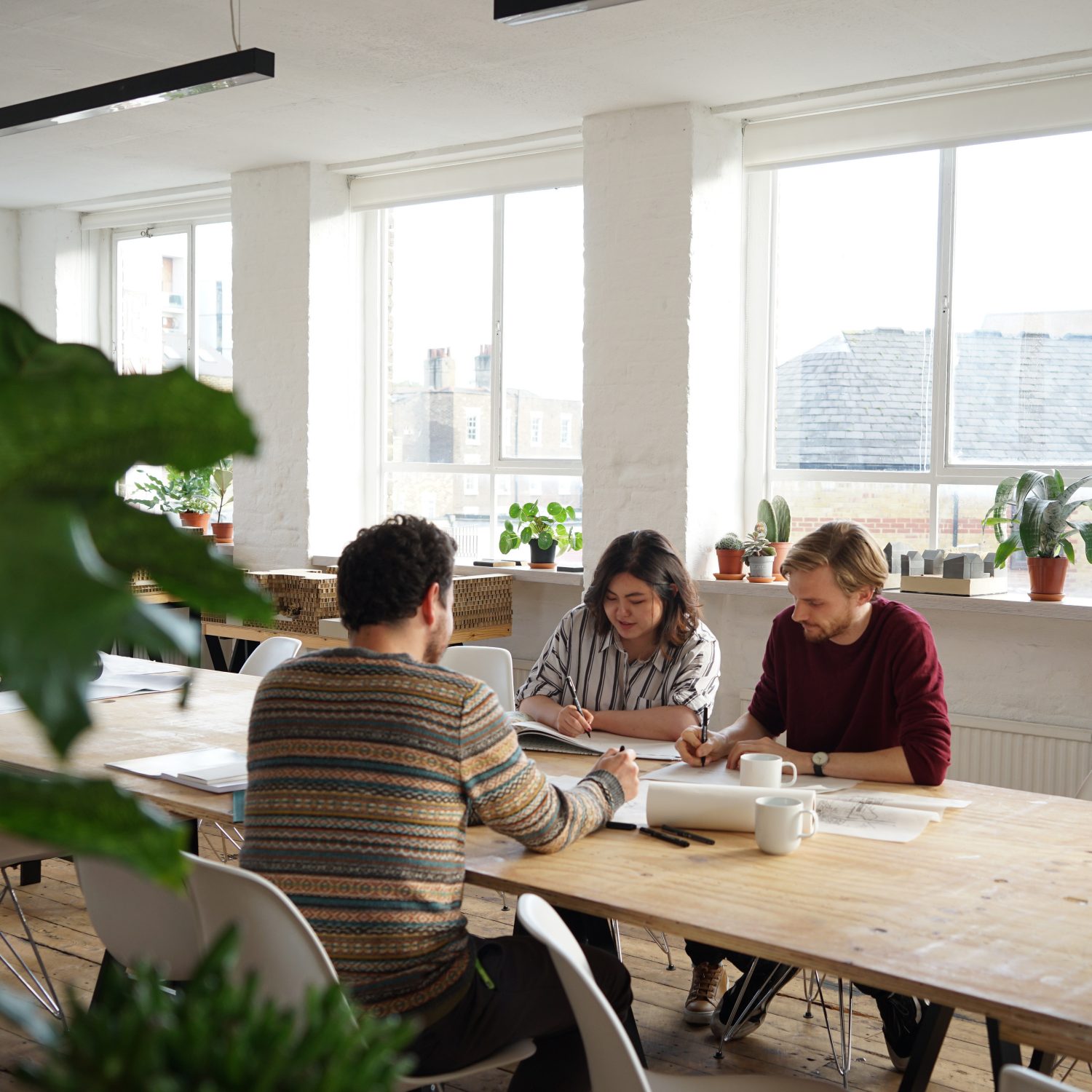 RESEARCH AND MAKING
Our research platform undertakes academic and field-based research, making and testing, on aspects of our professional work which we find compelling or challenging.
This approach designates time to properly consider recurrent issues we find in practice, to find a solution and apply it to future projects.
For example a study on London's green spaces, exploring their quality, equality and accessibility through mappings, data quantification and personal stories with the people for whom they are most important to. At the other end of the spectrum we investigate and re-think making technologies through research, for example everyday furniture or objects that are commonplace in our environments.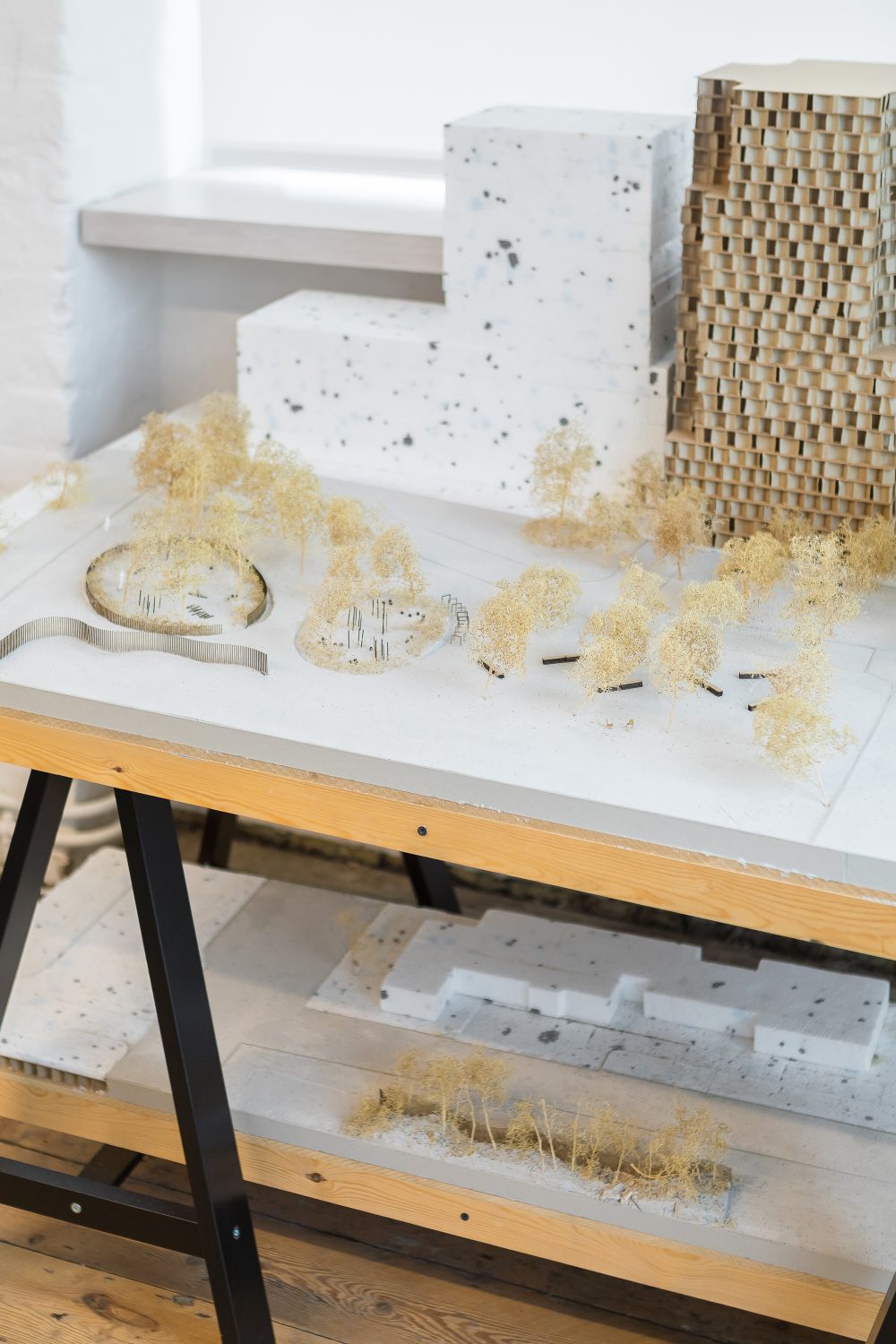 BUILDINGS AND PLACE
We work to understand the character, fabric and heritage of a place and to catalogue its assets, learn from its community and protect its value.
We are interested in taking architecture beyond the object for the good of the place, the community and the good of the building. Using our diverse expertise we make buildings with purpose in their wider context; recognising the character of a place and what it has been we can propose what that place, and that building, might become.
Places don't thrive through excessive control; we understand that the most treasured places for people are not made at once but develop over time. Understanding time at the scale of landscape lends a patience and willingness to accept change that makes our work on place adaptive, responsive and resilient.
Registered in England and Wales
Company Number 10254173